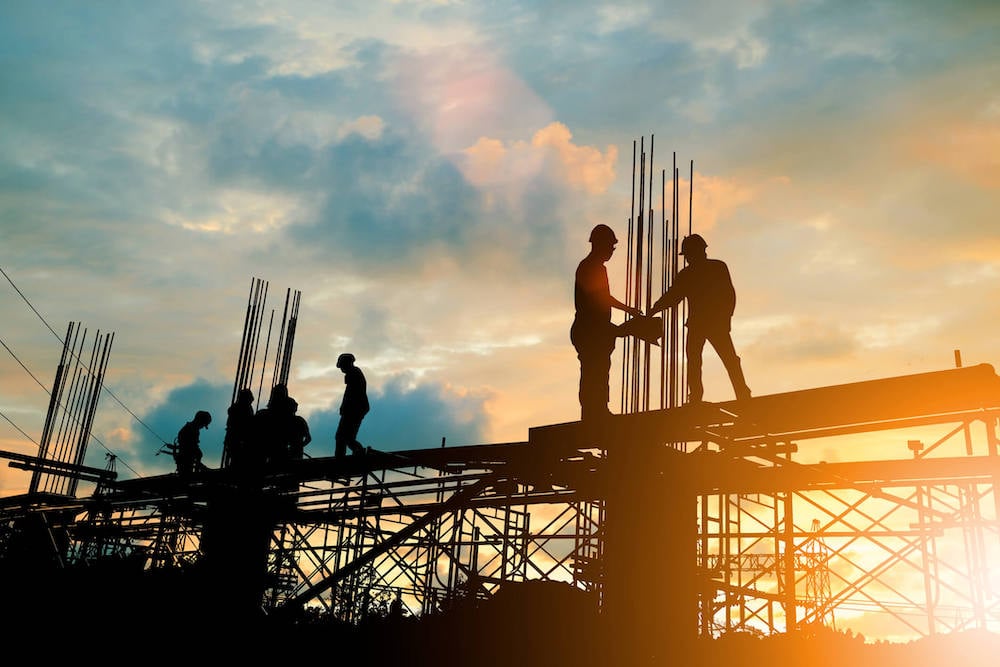 Changes in battery technology are promoting cordless freedom, including improvements in handheld power tools. Rechargeable batteries mean that we have literally cut the cord on pneumatic and electric tools that were previously bulky and awkward to use. This is especially true with blind fastener tools, and more people are now using cordless rivet guns for applications where they were impractical in the past.
When they were first introduced, battery-operated power tools, including cordless rivet guns, were welcomed as a great idea. Cutting the cord meant greater mobility, so power tools could be used virtually anywhere, even if there wasn't a power source nearby. However, the limitations of these first-generation cordless power tools caused them to fall short of their promise.
For one thing, those early power packs were bulky. Cordless rivet guns, for example, were equipped with large, heavy power packs that made handheld tools unwieldy and difficult to operate, especially for prolonged periods. Battery packs also held a limited charge, so they could only be used for short periods, and they were expensive, so it would be costly to stock additional battery packs for backup.
For cordless rivet guns in particular, battery power meant less power. Battery-operated rivet guns were limited by their battery output, so they delivered less torque, which means they couldn't be used for heavy-duty fasteners or even medium-duty rivets.
But over time, technology has changed. Today's battery-powered riveting tools are just as powerful as pneumatic and hydraulic riveters. They also are lighter than ever with longer operating times, making them suitable and even preferable for jobs where easy-to-use handheld tools simplify blind fastener installations.
Cutting the Cord
Pneumatic and hydraulic rivet guns have been around for decades and are especially popular in factory and shop settings where the necessary hoses to power those tools are less of a nuisance. The concept of using compressed air as a power source dates back centuries—even millennia, to the time when early man used to blow on fire to increase the heat. For riveting tools, pneumatic and hydraulic tools have long been the industry standard because of their power and reliability. Pressure to the riveting tool can be adjusted for different applications. In fact, portable pneumatic tools are frequently used on job sites and powered by a portable generator.
Though hydraulic and pneumatic tools are reliable and deliver more power, they still require bulky hoses. Hoses may not be an issue on an assembly line, but when you use a pneumatic tool on a job site, you have to lug the generator and the hoses with you. In many situations, such as building construction, the hose won't reach or just gets in the way.
Battery-operated rivet guns have now caught up with hydraulic rivet tools in terms of power and surpassed them in terms of portability. They are self-contained, handheld tools that are ideal for use in hard-to-access places, and they usually weigh less than 10 pounds including the battery, making them light enough to use for extended periods. In addition to delivering more riveting power, they can be used to drive hundreds of rivets because their battery life is longer. It's also easy to swap out battery packs, and recharge time is typically less than two hours.
Now that cordless rivet guns are so efficient, blind fasteners are being used in more applications, such as repairing boats, installing solar panels, or any application that requires you to work unencumbered.
Power and Portability
A number of rivet tool manufacturers are leading the way in battery tool design, offering a variety of cordless rivet guns from which to choose. Here are some of our favorites.
Gesipa® battery-powered tools are among some of the most popular tools when it comes to cordless options. The Gesipa Bird family includes blind rivet tools for almost any application. The AccuBird® tools, for example, are lightweight with a modular, ergonomic design, and they can handle 3/32- to 3/16-inch fasteners. The AccuBird tool has a 14.4V rechargeable lithium-ion battery, a 20mm stroke, and a 2,248 pounds (10,000 N) pulling force. The AccuBird Pro 2200 uses an 18V battery and has a 25mm stroke and setting force of 2,248 pounds (10,000 N), and comes with auto-stop and auto-reverse functions.
Gesipa's PowerBird® series of cordless tools can handle rivets from 3/16 to 1/4 inches. The PowerBird has a 14.4V battery and can handle blind rivets from 4.8mm (steel) up to 8mm (aluminum), with an average working stroke range of 6.4mm. The PowerBird Gold also uses a 14.4V battery for rivets from 3/16 to 1/4 inches with a setting force of 18,000 N. The PowerBird Pro 4400 uses an 18V battery to deliver 20,000 N setting force and has a smart electronic control to conserve energy and a battery level indicator.
FAR is an Italian company that makes a variety of blind bolt tools, including two cordless rivet guns: the EB 400 and the EB 311. The FAR EB 400 uses a 14.4V battery and delivers a pull force of 1,686 foot-pounds, and it can handle rivets from 3/32 to 3/16 inches. The FAR EB 311 is a professional cordless rivet tool that uses a 12V battery and delivers a pulling force of 3,372 foot-pounds.
Avdel is one of the most recognized brands in blind fasteners and tools, and its POP® ProSet® battery-operated tools are ideal for driving blind rivets. The POP ProSet PB3400 has an 18V battery, a 30mm stroke, and a pull force of 4,047 foot pounds, and it only weighs 5.3 pounds including its battery. The POP ProSet PB2500 uses an 18V battery, weighs in at 3.8 pounds, and has a pull force of 2,000 pounds.
Bay Supply maintains a comprehensive inventory of rivet tools and supplies, including cordless tools. If you need help finding the right tool for your needs, talk to one of our fastener experts, or request a quote to get more information.