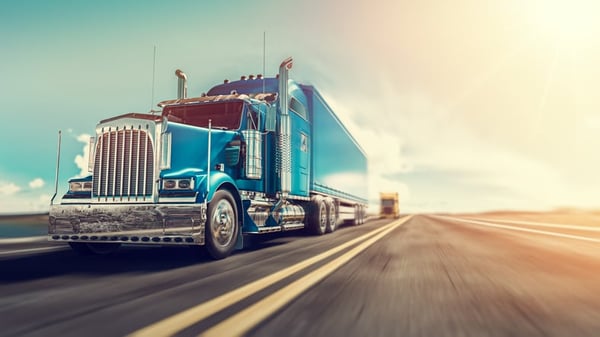 Stripped threads can be a nightmare, especially when dealing with soft materials such as aluminum, magnesium, or plastic. When you have a stripped fitting where a bolt just won't hold or needs reinforcement, you need to find a way to make a fastener connection that is strong and worry-free. That's when you need a helical insert.
Called by many names, such as screw thread inserts (STI) and helicoil inserts (from the Heli-Coil® brand from Stanley Engineered Fastening), helical inserts are coiled wire inserts that are used to repair stripped threading and reinforce bolted connections. The coils are wider than the tapped hole and inserted into the hole, so as the bolt is screwed down, the coil expands, creating a tight, firm seal against the threads. When properly installed, helical inserts create a permanent bond that is stronger than the original bolt fastening.
Helical Coil Inserts 101
To begin installation, the helical coil is inserted into the predrilled hole. The size of the coil is determined using an STI gauge to match the insert to the hole size. The coil itself is then screwed in place so it presses against the existing screw threads. The coil design usually includes a "tang" at the bottom that acts as a catch point for the installation tool.
Once the coil has been screwed in place, the tang is snapped off so there is no obstruction to the bolt. When the bolt is screwed in place, the helical coil expands inside the drill hole, retaining a locking torque, which creates a firm, lasting connection.
The spring action of the insert is one advantage of using a helical coil. With conventional bolts, over 75 percent of the load is carried by the first three threads of the assembly. The helical coil insert transfers shear stress into radial loading over the entire length of the insert. The result is a much stronger bond than you would get with drilling and tapping.
Helical coils are used in various applications, including manufacturing, electrical engineering, aerospace, medical devices, telecommunications, and more. A common example in the automotive industry is repairing an engine cylinder head; often, over-torquing or cross-threading of spark plugs will require a coil to repair the predrilled threads. Because they retain a tight seal, helical coils are particularly useful for gear housings, drills, printing presses, and machinery that generates continual vibration.
There are four basic helical coil designs:
There are various helical coil manufacturers, and we carry inserts from two of the top manufacturers:
Recoil®
The Recoil helical coils from Arconic Fastening Systems are manufactured in standard sizes for thread forms measured in both centimeters and inches. Recoil helical coils are generally made from stainless steel and available in standard free-running or screw lock types. In addition to stainless steel, Recoil helical coils are available in nickel alloy for high temperature applications, phosphor bronze for electrical bonding joints, Nicomic 90 nickel-chromium-cobalt alloy, and Nitronic 60 chromium-nickel alloy.
There are a number of driver tools available for the Recoil helical coils, including the REC-20 Battery Driver, a lightweight, portable, battery-powered thread-insert driver for hard-to-reach tapped holes. This driver tool is ideal for small production and repair applications and features high and low speeds, forward and reverse directions, and a clutch torque controller. The REC-12US Electric Driver is a lightweight, handheld unit for tanged and tang-free coils, with two speeds and an auto-reverse function, ideal for low- or high-volume production. The REC-10K Air Driver can handle tanged and tang-free inserts and uses an air motor with small and large adapters. Recoil drivers are versatile and can handle virtually any job.
Kato CoilThread
Kato Fastening Systems has been making helical coil inserts since the 1970s. Available in tanged and tang-free versions, the Kato ColiThread is made of cold-rolled stainless steel with a tensile strength of 200,000 psi. These helical coils are designed to resist corrosion and can be used at operating temperatures ranging from -320 to +800 degrees Fahrenheit. Kato coil inserts also come in a wide range of materials and coatings for any job.
For installation, Kato has the Kato Hex Electric (KHE) tool, designed for medium- to high-volume applications. It can drive both tanged and tang-free ColiThread inserts and has a quick-connect keyless chuck system as well as auto reverse to cut installation time. Kato also offers the Prewinder Air (KPA) tool, which can be used with tanged and tang-free strip-feed belts for high-volume applications. The Kato Prewinder Electric (KPE) tool is an electric version, and there is also a wide variety of hand tools.
If you are looking for quality helical coils for manufacturing, installations, or repairs, we have a wide range of helical coils and installation tools for any application. Feel free to contact one of our experts to learn more about our comprehensive line of helical coils.