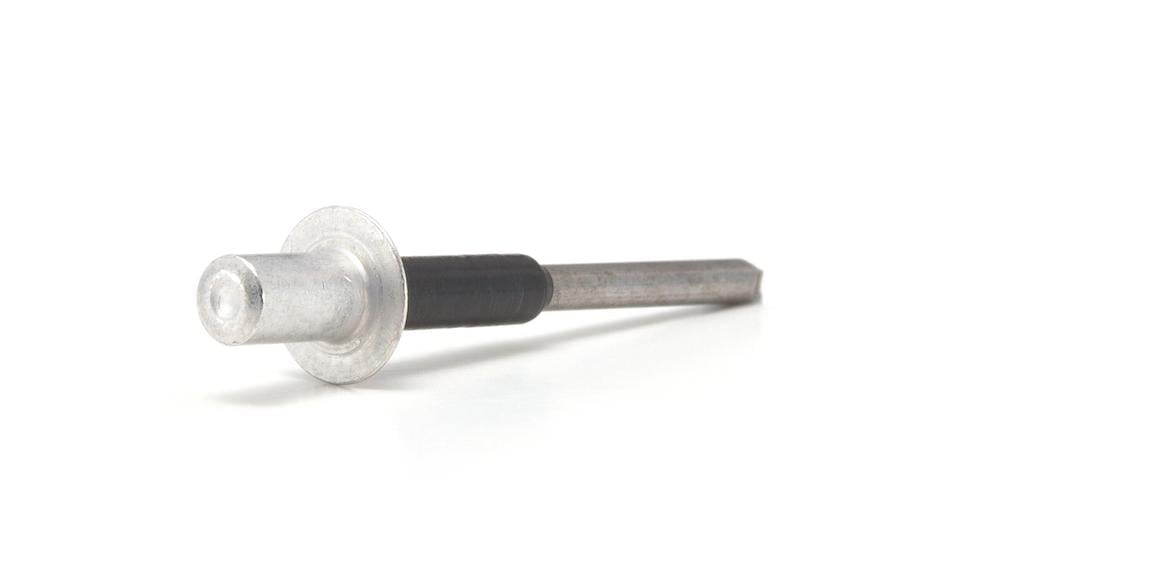 Rivets come in different designs and materials, and when you want a tight fastener seal, you want to use closed end rivets, also known as sealed rivets. As the name suggests, sealed rivets have a closed end, so when they are correctly installed, they won't leak, which makes them ideal for tanks, boats, airtight chambers, and related applications. When you need a complete and lasting seal on a joint, waterproof rivets or closed end rivets are the answer.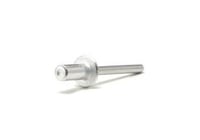 As with any fastener, you want to match the sealed rivet design and materials to the application. For example, for aircraft manufacturing, you may want to use aluminum closed end rivets because they are lighter but still provide an airtight seal.
For boats or applications where you must worry about corrosion from salt water, brass sealed rivets may be a better option. Closed end rivets come in various sizes and materials suitable for any task.
What are Sealed Rivets?
Sealed rivets have the same basic design as other rivets. Closed end rivets are two-piece fasteners that you can install as blind rivets, where you only have access to one side of the workpiece, or you can use them for nonblind applications, where you have access to both sides.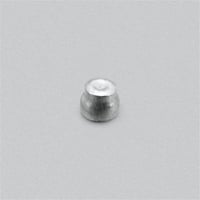 The two fastener pieces, the shaft and the mandrel, are the same as in open end rivets, but they create a complete seal in the closed end rivet once installed. With open end rivets, you insert the rivet into a pre-drilled hole, and when you pull the mandrel, the rivet shaft collapses on the blind side to create the joint, and the mandrel snaps off. Closed end rivets are similar in design but have a cup-shaped head, and the mandrel or stem is retained inside the rivet to form the seal.
Pop rivets are one popular type of blind sealed rivet since they have 23 percent higher tensile strength and shear strength than open end rivets. They also are easy to install and deliver a tight seal.
What are the Different Types of Sealed Rivets?
Using closed end rivets to create a lasting watertight or airtight seal requires choosing the right rivet design and materials.
Sealed rivets are used to make everything from aircraft and submarines to pumps and air compressors. When choosing a sealed fastener, you want to select a closed end rivet with the correct rivet diameter, the proper grip range, and the right type of head.
Most sealed rivets have a cupped or domed head to create a tight seal, but these types of rivets will leave the heads exposed. You can choose countersunk heads for a cleaner finish and a smoother surface. Sealed rivets with countersunk heads will deliver the same tight seal but leave the rivet head flush with the material.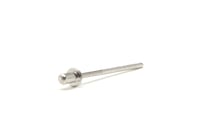 Closed end rivets also have a different type of mandrel. With open end rivets, the rivet tool pulls the mandrel to collapse the rivet and make a seal on the blind side, then removes the mandrel. With sealed rivets, the mandrel stays inside the set rivet to help form the seal.
Rivets are made of different materials to match the application. Some sealed rivets are made from lighter and softer aluminum, and others are made of steel for a more durable joint. Some sealed rivets are made of copper or zinc-plated steel to prevent corrosion. Some of the most common closed end rivet materials include:
Copper rivet/brass mandrel
Monel rivet/steel mandrel
Zinc-plated steel rivet/steel mandrel
Some materials, such as aluminum and copper, should never be used together because of galvanic corrosion. Other material combinations make the rivets more resistant to temperature or provide a stronger joint
There are popular sealed rivet materials that are good for general use. For example, when choosing pop sealed rivets, many buyers choose nickel-copper because it is corrosion-resistant and extremely strong. Or, buyers can select Goebel CUP rivets, which are available in aluminum, aluminum and stainless-steel combinations, and all stainless steel.
The Bay Supply Marketplace has the rivets you need.
Bay Supply has an extensive catalog of sealed rivets for every application. We carry closed end rivets in all diameters, lengths, and materials so you can find the exact sealed rivet you need no matter the job.
Contact our Bay Supply fastener experts for advice if you aren't sure what type of sealed rivet is right. You can also learn more about blind rivets by referring to our e-book, The Essential Guide to Blind Rivets.