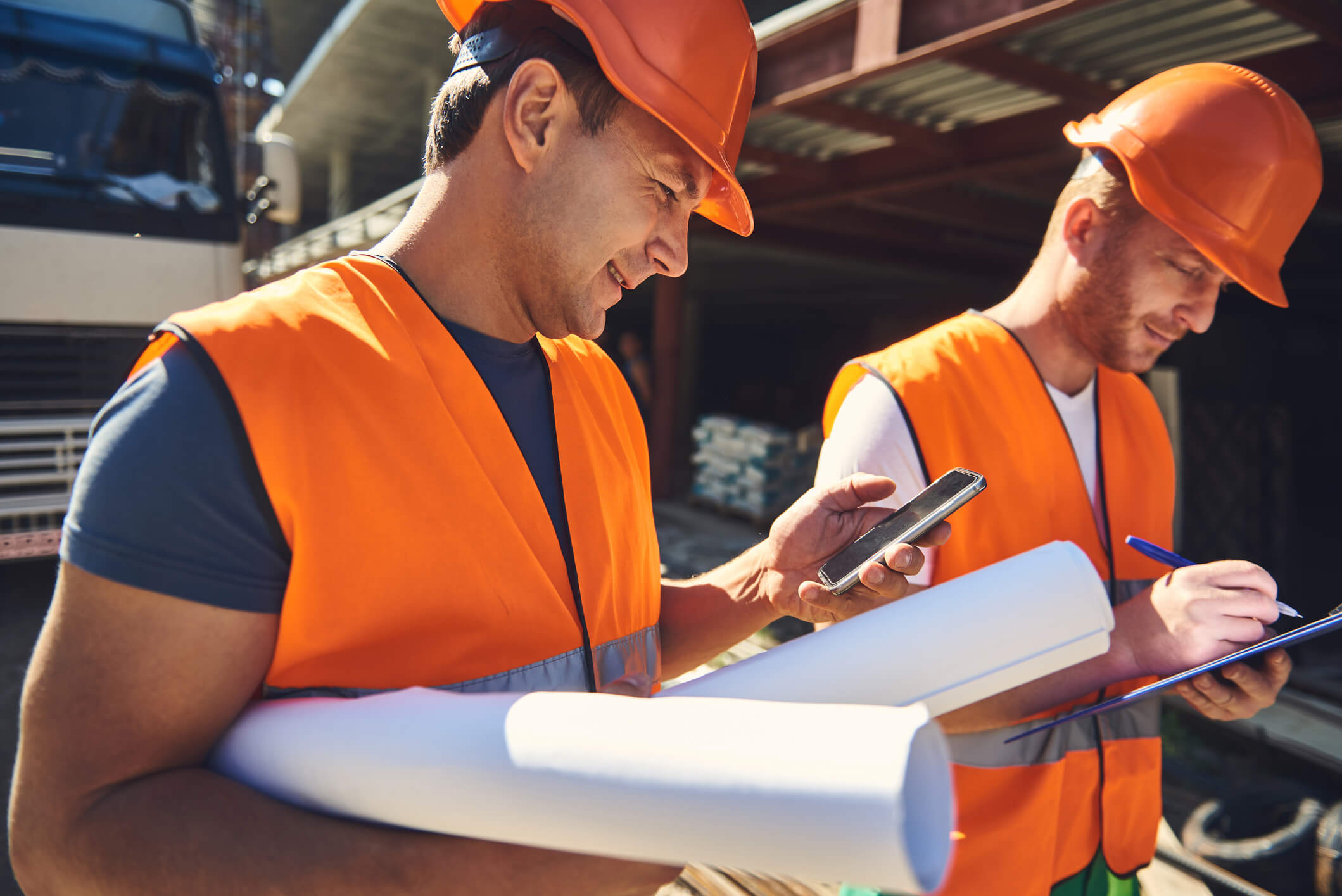 Rivets have been a staple in the fastener industry for nearly a century and, while the basic design of the rivet has not changed, riveting tools continue to improve. The latest innovation is the cordless rivet tool, which is lighter and more portable than pneumatic rivet tools, and new designs are making the cordless rivet tool more powerful and more versatile. When it comes to rivet tools, you have only a few design options. There are handheld manual riveters for small jobs or repairs, and there are pneumatic riveters for heavy-duty jobs, which require hoses and compressors to deliver power. Cordless rivet tools are filling the gap between air-powered riveters and handheld tools.
Pneumatic riveting tools have been standard equipment for factory assembly, manufacturing, and construction applications where speed and accuracy are important. Although pneumatic rivet tools are faster and can deliver more power, they also require a hose to connect to a compressor to power the tool. In an assembly line or workshop, this is less of an issue, but dragging a hose around a construction site can create challenges, even with a portable compressor.
Using a cordless rivet tool gives you totally hands-free operation. A rechargeable battery delivers the necessary power and there are no hoses or cords to hamper movement. And as battery-powered rivet tools evolve, they are increasing in both power and battery life, making them a powerful alternative to pneumatic tools.
Handheld Cordless Rivet Tools Have Multiple Applications
Cordless tools are being adopted virtually everywhere. They are being used for construction applications, including for heavy-duty fasteners. They are being used in assembly plants for automobiles, aircraft, trucks, and other types of assemblies. Cordless riveters also are light enough to use on scaffolds and ladders for windows, signage, and similar applications.
Battery-powered rivet tools have little or no recycle time, so they are popular for factory uses as well. Not only do cordless tools eliminate the trip hazard from hoses, but they are also lighter than pneumatic hand tools and ergonomically designed for extended use with less fatigue. They also are quieter than pneumatic tools, making them ideal for use in enclosed environments.
Additionally, manufacturers are continually improving the design for cordless rivet tools, so they are more durable than ever. They now feature brushless motors for service-free performance and improved batteries that deliver more power for longer periods.
What to Look for in a Cordless Rivet Tool
When shopping for cordless rivet tools, there are certain specifications to consider.
First, you want to make sure that the tool can accommodate the types of rivets you are using, including the type of fastener as well as the type of fastener material. Check the compatible mandrel sizes for maximum and minimum fastener diameters and check the nose reach to determine the length of the rivets the tool can handle. When reviewing specifications, you also want to be sure the tool delivers enough power for the riveting application and can handle steel rivets or whatever rivet material you are using.
Once you have determined tool compatibility, consider what additional characteristics you want. For cordless tools, the biggest factor that will determine power and performance is the battery. Most of today's rechargeable batteries are lithium-ion rather than the old nickel-cadmium batteries. Lithium batteries deliver more power, hold a charge longer, and can be recharged relatively quickly.
Usability is another important consideration. Handheld tools can be heavy and tiring to use for long periods, so you want to check the weight, grip, and size of the tool. Ideally, you want a tool that is light enough and comfortable enough to use all day and compact enough to fit in tight spaces.
Here are the primary specifications to look for when reviewing the specs for any cordless rivet tool:
Power specifications – Battery power and capacity will dictate the performance of any cordless tool. When reviewing the specs, look for the type of battery used. A lithium or lithium-ion battery will deliver the best performance, and you may also consider buying additional battery packs so you don't have to wait for a recharge. If you can find a battery type that fits multiple tools, so much the better. Voltage ratings range from 12-20 volts and generally, the higher the voltage, the more power the tool has and the shorter the battery time. That's why you want to consider battery recharge times as well.


Weight

– For any handheld tool, weight should be an important consideration. Cordless rivet tools typically weigh anywhere from 2.5-5.5 pounds. The heavier the tool, the harder it will be to use for long periods of time. You also want to verify the tool's weight with and without the battery. Remember, even though a tool is heavier, that does not necessarily mean it was built better or will last longer, so consider durability as well as weight.




Dimensions – Rivets are being used in tight places, so the size of the rivet tool matters depending on your application. Cordless rivet tool sizes vary greatly and range from 7.5-14.5 inches long by 9.5-12.75 inches high. Depending on the configuration, some tools are better balanced than others. You want a tool that is well-balanced and easy to handle to reduce fatigue on the job.


Pull stroke – Pull stroke is the measure of how far the tool can pull the mandrel to set the rivet. The pull stroke for a cordless rivet tool typically ranges from 0.797 inches (20mm) to 0.827 inches (21mm).


Traction power – Traction power is the force that the tool exerts to set the rivets and is designated in pounds or newtons (1 pound is 4.44822 newtons). Depending on the design and power source, cordless rivet tools typically have a traction power that ranges from 1.911 pounds (8,500 N) to 5.395 pounds (24,000 N).
There are other specifications that differentiate cordless rivet tools from major brands such as Atlas, Gage Bilt, GESIPA, Goebel, Huck, Lobster, Marson, and POP. If you want to learn more about cordless rivet tools, download The Ultimate Buyer's Guide to Cordless Rivet Tools for more details and comparisons of the most popular models.