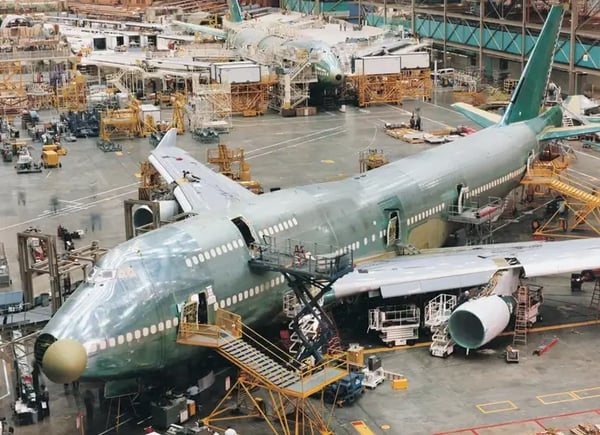 Helical inserts are the most innovative and secure means of installing fasteners in stripped screw holes or soft materials. Bay Supply carries a variety of helical inserts and helical coil products, and Kato Fastening Systems inserts continue to be a top seller because they provide permanent, wear-resistant threads for almost any job.
If you are not familiar with helical inserts, they are coiled wires that are screwed into a tapped hole to provide threads that can accept a bolt or other type of threaded fastener. The reason helical inserts work so well is they form a pressure seal with the side of the hole. The insert is slightly wider than the drilled hole, so it compresses when it is screwed in. When the bolt is then screwed into the hole, the coil insert creates a locking torque that makes the fastener strong and permanent.
Although originally developed for the aerospace industry, helical inserts are useful for a wide variety of applications. When aircraft started using lighter materials, steel fasteners would become loose, so engineers adopted helical coils to make sure connections remained secure. Helical coil inserts also are used in boatbuilding, factory machinery, automobiles, and other applications in which vibration is an issue because helical coils don't shake loose.
A Helical Insert for Every Application
What makes Kato Fastening Systems' helical inserts so popular is their quality and versatility.
Bay Supply offers tanged CoilThread inserts from Kato in different materials. A tanged insert includes wire extension at the base of the coil that is used as a grasp point for the insert tool and then removed after installation.
CoilThread inserts are made from cold-rolled 304 stainless steel wire that is work-hardened to a tensile strength exceeding 200,000 psi. It also has a hardness of Rc 43-50, and the surface is extremely smooth for frictionless insertion, virtually eliminating thread erosion, even with repeated use. The diamond-shaped CoilThread wire provides a better thread grip, and the helical coil design allows each coil to function independently for maximum contact and strength. The Kato line of helical inserts exceeds the performance standards established for military, aerospace, and commercial applications.
Kato's helical inserts are available in a variety of sizes and materials, including Inconel X-750, phosphor bronze, Nitronic 60®, Nimonic 90®, and titanium, as well as stainless steel. Each material has value in different applications. For example, bronze helical inserts work well in boatbuilding because they resist corrosion in saltwater. Bronze also has low conductivity and low magnetic qualities, so it is ideal for manufacturing precision instruments, as well. Titanium, on the other hand, is light with a superior strength-to-weight ratio, so it can be used in biomedical manufacturing, making medical inserts and prosthetics.
In addition to different materials, Kato also offers different types of coatings. For example, a dry film lubricant coating helps prevent binding between the coil and the fastener, and a molybdenum disulfide coating helps prevent galvanic interaction and corrosion.
A Variety of Helical Insert Tools
In addition to the helical inserts themselves, Kato Fastening also offers a range of helical insert tools for virtually any application, including air-powered, electric, and manual tools. Here are three of their newest tools:
The Kato Prewinder Air (KPA) is a pneumatic installation tool for medium- to high-volume applications. The unit includes the air motor, adapter, and a front-end assembly, and it can be used with helical inserts ranging from ½-inch, M12 coarseness to fine thread sizes. It also features semi-automatic installation to install the insert with the press of a lever and reverse the tool by releasing the insert.
The Kato KFS-20 Prewinder Electric Driver uses the smallest power adapter in the Kato line of electric tools and is the fastest semi-automatic helical insert tool available for any type of coiled screw thread insert. The KFS-20 is designed for high-volume applications using strip-feed coils or bulk inserts. It also is the first industry tool to include a prewinder, which compresses the helical insert for easier installation. It also features adjustable torque and an auto-reversing function for faster installation. Kato offers a variety of other electric helical insert tools, as well.
Kato also offers a series of Prewinder hand tools for low-volume applications. These are all-steel insert tools designed for precision and durability, and can be used with tanged and tangless coils up to ½-inch. The prewinder also compresses the coils before insertion for easier installation.
If you want to learn more about Kato helical inserts or need help finding the right Kato tool for your job, our team of experts at Bay Supply is always available to help.