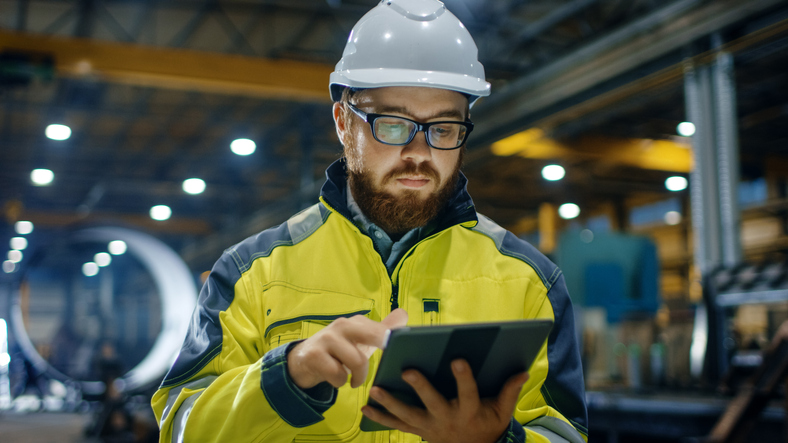 Whenever you are working with fasteners, you want to be sure you have a strong, durable rivet or bolt that is suited to the job. Blind threaded inserts are among the most versatile types of fasteners, and there are thousands of types from which to choose. Choosing the right threaded insert depends on the nature of the materials you are working with and the application.
What's a Threaded Insert?
A threaded insert is a sleeve with a threaded interior that can accept a bolt or threaded fastener. The insert can have different dimensions, be made of different materials, and come in different configurations or tooling; its design will hold fast in thin or soft materials, making the threaded fastener secure.
If you have devices that need to be disassembled and reassembled or that use particularly soft materials, threaded inserts offer a number of advantages, especially if the connection is load-bearing. Flexible plastics, for example, have difficulty holding a threaded bolt because the threads in the tap hole aren't durable enough. Rather than relying on threads drilled into the soft workpiece itself, a threaded insert gives you more strength and more versatility, and tends to be more resilient over time.
Designed with Automation in Mind
Blind threaded inserts can be installed from one side, enabling faster installation, especially in a production line. They offer a stronger alternative to weld nuts and tapped holes, and they provide a stronger bond than self-tapping screws. In fact, threaded inserts are usually the strongest and least time-consuming fasteners used in any manufacturing setting, especially because they were designed for automation.
Threaded inserts have ribbed walls that offer greater strength under load. They can be used at virtually any stage of production, including after a workpiece is painted or coated, because they don't require reworking once they are installed. That's why blind threaded inserts have become so popular in applications such as aerospace, defense, transportation, clean energy, medical applications, and electronics.
Types of Threaded Inserts
There are a variety of different types of threaded inserts, each with a different design for a specific application.
Choosing the Right Threaded Insert
In addition to different configurations, threaded inserts also come in different materials for different uses.
Brass inserts, for example, are ideal for wood and particleboard. Threaded plastic inserts are used for applications such as telecommunications and instrumentation because they are nonconductive and the threads create a lasting hold and can be assembled and disassembled with minimal wear.
By contrast, stainless steel inserts are used in molding and metal working, often for repair jobs or manufacturing. Stainless steel is also useful for clean applications such as food and beverage processing because it resists corrosion.
Applications for Threaded Inserts
Once you understand the versatility of threaded inserts, you can start to see the possibilities. That's why threaded inserts have become common for manufacturing, assembly, construction, and repairs. Here are just a few industries that rely on threaded inserts:
Aerospace and aviation: The first threaded inserts were used to secure deicers to airplane wings.


Automotive: Inserts are used throughout car bodies, including wellnuts that use rubber bodies to cut vibration and inserts to secure metal and plastic body parts.


Boatbuilding: Threaded inserts are used in wooden and fiberglass boats to secure hull and trim. These inserts are made of brass, coated steel, and other materials that resist corrosion.


Furniture: We reviewed wooden furniture above. Inserts can be used to attach metal to wood, for plastic joins, and for other types of furniture manufacturing and repairs.


Appliances: Whether they're securing a plastic cover or circuit board controls, you will find threaded inserts in many household appliances.


Green energy: Threaded inserts are built to last, and they are commonly used for green energy applications such as securing solar panels or constructing windmills.
Blind threaded inserts are designed for production efficiency as well as durability, and they can be incredibly versatile. If you need help choosing the right threaded insert for the task, an experienced distributor can help you weigh your options and select the right one.
This article was published in April 2019 and updated in June 2020.