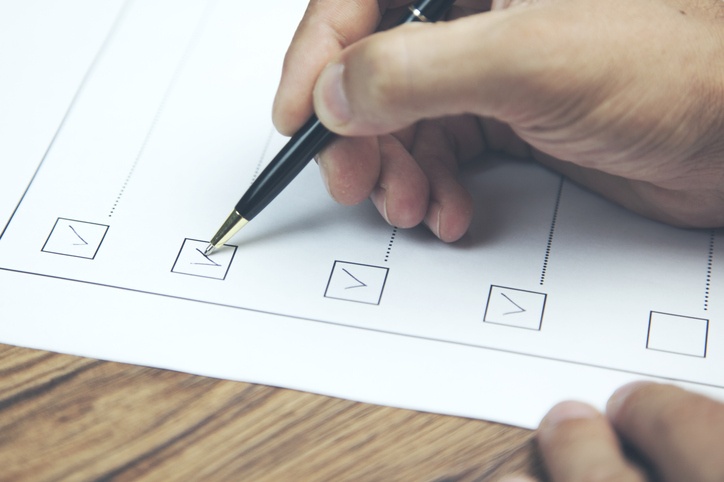 Of all the noises you can hear in an assembly environment, one of the most appealing sounds is a POP rivet being set by a pneumatic tool. The quick sound of compressed air sealing the rivet simply sounds like progress!
However, you can't expect to choose any riveting gun and get maximum results along with that satisfying auditory mix of breeze and metal. The right tool for your application is essential. Here's a look at key factors to consider when choosing a pneumatic POP riveter, followed by some of the top models on the market today.
Important Considerations for Choosing a Rivet Gun
Naturally, the pneumatic POP rivet tool you choose must be of high quality, from a reputable manufacturer, and easy to use. Beyond those basics, you should be thinking about these six factors when selecting a riveter:
Size: You'll need to take into consideration not only the size of the rivets you'll be placing and the stroke required, but also the size of the riveting tool itself. All may be dependent on the application the tool will be used for.

Capabilities: Besides size, the type and material of rivets must be a consideration for whichever tool you choose. Structural or "high break load" rivets have specific tool and nose assembly requirements. You don't want to find out too late that the riveter you bought can't handle a certain kind of rivet.

Power: The amount of traction power required for your job is another important factor in selecting a tool. Too little force can result in improper rivet installation. Excessive traction power can also can also cause problems. You may opt for a tool that will allow you to easily adjust the force as needed. For example, the latest cordless tools from Huck offer a unique method of dialing in the exact pulling force required.

Ergonomic design: Ergonomics won't come into play if you are using the tool only occasionally, but for consistent use, you should consider the prolonged comfort level of the user. A fatigued user is not only at greater risk of injury, but also may affect product quality because of poor riveting.

Workstation environment: Tight and limited workspaces can hamper riveting capabilities and should be considered when choosing a tool. Also, spent mandrels can clutter the floor; if this is unacceptable, a pneumatic riveter with a collection receptacle might be a wise option.

Riveting needs: Finally, assess why you need a pneumatic POP rivet tool and how often it will be used. An expensive tool won't make sense if you aren't placing rivets that often, just as an occasional-use model won't meet heavy-duty requirements.
A Style for Every Job
A variety of pneumatic POP rivet tools are available for a variety of needs. The following four riveters are among the most popular—and the most useful—on the market:
Given your unique needs while facing so many choices beyond these four options, choosing a pneumatic riveter can be challenging. Working with a top-notch distributor can help. Great partners will work with you to assess your riveting needs, recommend tools to meet those needs, and provide excellent support before, during, and after the sale. In other words, an outstanding distributor provides peace of mind so that your operation can focus on getting the job done.