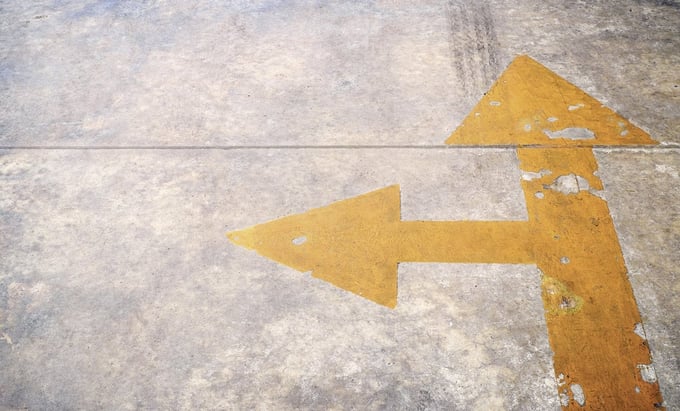 Supplies are vital for running any business—without raw materials, you can't resell or manufacture anything. The question is: With countless vendors out there, how do you determine who the right supplier is?
When sourcing supplies, one of the first things companies look at is competitive pricing, but there is more to the cost of doing business than the number on an invoice. Whether you've just started searching for a fastener supply company or you've narrowed your options down to a few, here are some of the critical factors you need to consider:
Reputation and Stability
More than 84 percent of B2B buyers rely on referrals as they start the purchasing process, making word of mouth one of the most powerful motivators in choosing a new supplier. As you consider a fastener supply company, speak with colleagues, explore industry publications, and check with trustworthy industry resources, such as the National Fastener Distributors Association.
A company with a solid reputation is also a promising indicator of something very important when selecting a supplier: stability. Companies with long-tenured executives and a track record of happy clients are the kinds of suppliers you want to work with. If you have a long list of potential fastener supply companies, testimonials and referrals can help you narrow down your list quickly.
Quality and Variety
Quality is paramount when choosing a supply company. Beyond just adherence to industry specifications, quality can refer to whether the product is labeled correctly, packed well, and includes the right marketing materials. Although most business owners are aware of these quality indicators, few actually measure them. When you're responsible for placing the order, negotiating terms, assessing the product when it arrives, and dealing with shortages or damages, it's important to track this information and assess a supplier's attention to quality. Through reviews and testimonials, you should be able to determine whether the supplier you're investigating puts quality first.
In addition, a competent and competitive fastener supply company should offer you plenty of variety, along with the latest and most advanced products and appealing purchasing terms. The right supplier should have experienced, well-trained employees and should be enthusiastic—but realistic—when working with you to boost both of your businesses.
Reliability and Shipping
Another key factor in choosing the right supply company is reliability. A supplier that promises and delivers the right number of quality products on time is priceless. Also, make sure the vendor has excellent customer service and will quickly troubleshoot any problems that might arise.
Consider where the supplier is located, too, because distance can equal lengthy shipping times and heavy freight charges. Look for local vendor options, which can cut shipping costs, your carbon footprint, and provide greater order flexibility.
Experience and Expertise
When you're aligned with the right fastener supply company, there are countless other benefits that will become apparent. Large vendors will almost always be able to meet your product demands, but a smaller supplier might be able to provide more personalized attention. Additionally, having close relationships with a few suppliers is better than shallow relationships with countless vendors, as those vendors get to know you and your business and can give you the customized service you need.
Whether large or small, the right supplier should have the experience and expertise to learn about your business, how you sell, your values, work environment, and what's important to you and your customers. A vendor should also be prepared to help you evaluate how well a new product could perform or assess a potentially promising opportunity. The supplier you want to work with is the one that will offer suggestions, programs, product variety, and more, in order to invest in your business and see how your two organizations can grow—profitably—together.
In-House Installation Systems Support
Your fastener supplier should have technicians factory trained to repair installation systems. They should be recognized by manufacturers as an authorized facility for repairs, warranty processing, and parts. They should have their technicians travel to tool system manufacturers to participate in advanced educational training to meet the requirements to serve as a factory authorized facility.
But suppliers who offer repair sometimes simply repair the function of a tool. That is not enough. They should also completely disassemble the tool, clean, oil, and replace any worn or broken part to ensure that the tool is ready for use now and in the future.
They should also provide a comprehensive assessment of costs for consideration before completing the work. This assessment should come with a diagnosis of the future reliability of the tool along with an economic assessment for a new replacement if the tool is nearing its useful end.
Selecting the right fastener supply company should be an essential part of your organization's growth plan. Remember: There is more to choosing a supplier than the number at the bottom of the invoice. Ultimately, your customers will associate quality, reliability, availability, and more with you—not your supplier—so choose wisely.