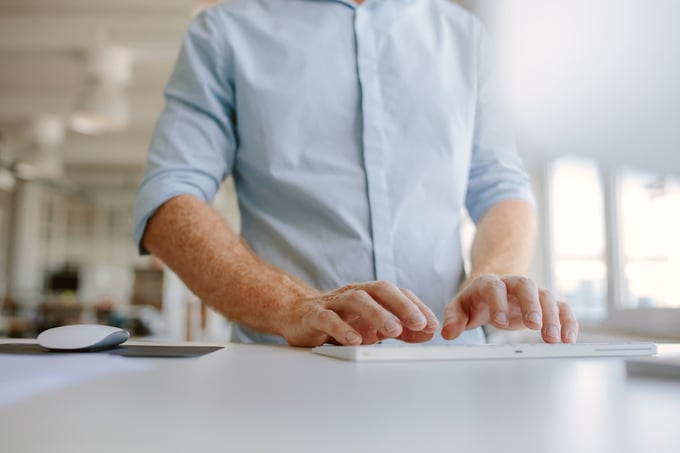 Although fasteners might seem like nothing more than a small piece to a much larger project, they're actually an incredibly critical part of any machine or structure. These pieces of hardware usually join two or more materials together, either permanently or temporarily, so start by asking yourself some basic questions:
What type of material are you joining together?
What are your weight and strength requirements?
Where will the fasteners be used?
Now you're ready to buy fasteners online. With hundreds of brands and thousands of different types of fasteners available, from nuts and bolts, to screws and rivets, to anchors and washers and more, here are four important traits to look for when choosing where to buy your fasteners:
1. Plenty of Sizes
With so many fastener options, you want to choose a company that offers the gamut of fastener sizes. For most fasteners, diameter is measured on the outside of the threads, and machine-threaded fasteners typically specify thread density as threads per inch (U.S., TPI) or thread pitch (metric). Additionally, depending on the fastener diameter, a fastener could be available in coarse, fine, or super-fine threading. Nuts and washers, on the other hand, are sized according to the screw or bolt they fit, and different washer patterns have different outside diameters.
With all of these variables in mind, you can imagine how important it is to make sure the company you're shopping with has tens of thousands of options in stock so you can find the fastener that meets your project's specifications.
2. Material Options
Fasteners come in a variety of materials, which means when you're buying fasteners online, you want to find a supplier that offers every option in the book. Do you know whether you need a fastener made from zinc-plated steel, hot-dipped galvanized steel, stainless steel, chrome, nickel-plated steel, brass, bronze, or alloy steel? Material makes a difference in the color of the fastener, not to mention its resistance to corrosion, durability, project application, and price. If you're not sure what material you need for your project, having plenty of variety in materials will help you as you make sure you have the right fastener for the job.
3. Variety of Brands
Whether you have brand loyalty or prefer to buy generic, you want to make sure to shop an online fastening retailer that offers plenty of variety. Oftentimes, brand-name fasteners are made with higher-quality materials and have greater engineering integrity. Some brand-name fasteners are manufactured in the U.S., while others are imported. For example, if you're looking for U.S.-manufactured pop rivets, the only brand you'll find is POP® rivets. It's important to shop a supplier who has plenty of brand variety—including major brands like Avdel®, Huck®, and Marson®—so you can control all aspects of your project. Whatever you are looking for, they should offer alternative substitutes across multiple brands, at a variety of price points, with quantity break pricing and easily viewed availability.
4. Purchasing Flexibility
Are you searching for just a few fasteners? Or are you trying to buy in bulk? Make sure the company you're buying fasteners from gives you plenty of options, without any minimums or maximums. Also, make sure to look for a company that will ship to a job site, to your customers, or anywhere else you need your fasteners to go.
Bonus: Do They Offer Expert Advice/Service?
Look for a company that offers expert advice and assistance. If you need help with product specifications, installation systems, tools, or alternative fastening solutions, you want to make sure your supplier has the chops to help you. Whether you're looking for a specialty fastener or you're not entirely sure what you're looking for, an online fastener company that offers advice and help in the buying process will be able to guide you in the right direction.
Also, when it comes to service, ask yourself, do they offer in-house installation systems support for tools, repairs, parts, and warranty service along with technical support after the sale? If so, their technicians must be certified by the manufacturers they represent as master tier authorized distributors. They should receive their training at the source by participating in advanced educational training by the manufacturers.
Do they offer automation integration and industry specific product and application support? They should be able to enable your hardware to work together, knowing how each part works together. They should also establish maintenance programs with routine preventative maintenance and service.
The right fastener vendor will offer all of the options available, from materials and finish to head style and more. Make sure you choose a fastener supplier who provides quality, durability, and value. Contact the experienced experts at Bay Supply for help in selecting the right fasteners for your job.