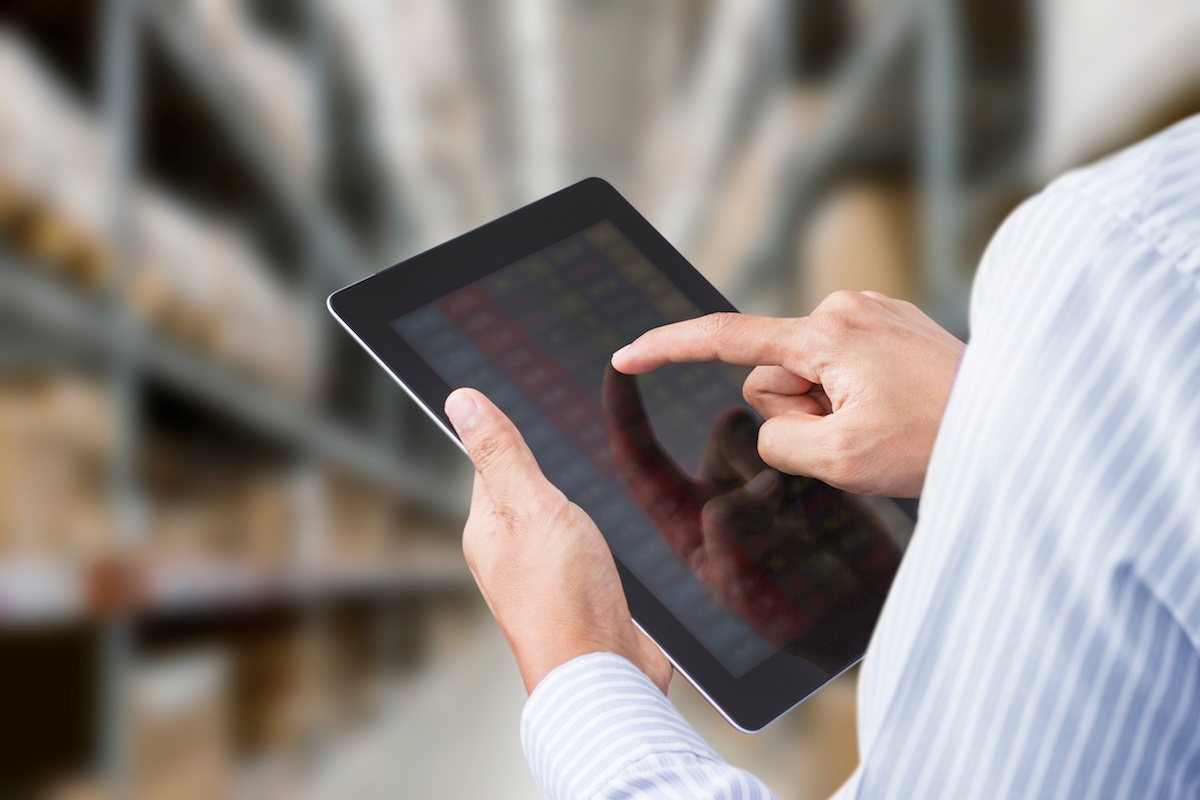 Inventory management can bog down your productivity, not to mention hurt the bottom line. How often do you run out of fasteners, and how many people take unnecessary time out of their work days to track down additional inventory? These disruptions result in wasted time and wasted resources.
Avoid the confusing and often time-consuming task of inventory management, and streamline your processes to keep fasteners in stock with these four inventory hacks.
1. Simplify the Supply Chain
One of the best ways to keep fasteners in stock is to simplify your supply chain and consolidate the number of vendors you work with. According to Deloitte, 79 percent of those recognized as supply chain leaders see revenue growth that is significantly above average, and the one thing these leaders have in common is a tight group of vendors. There is no denying that your manufacturing success is bound to the performance of your supply chain. However, only 22 percent of companies actively work to design successful supply chains.
In a survey on supply chain network inventory management by Chief Supply Chain Officer (CSCO) Insights, 24 percent of companies reported that their inventory networks are "very complex" and 42 percent said theirs were "somewhat complex." If you're using multiple vendors, there are a lot of moving parts that are often out of your control. With this in mind, it's obvious that consolidating your suppliers can relieve countless headaches and keep things running smoothly. Narrowing down the number of vendors you use means you'll be spending less time dealing with purchase orders, shipments, and organizing your warehouse—which will boost the bottom line.
2. Invest in Inventory Management Software
Gone are the days of log books and paper inventories, but one great way to ensure an efficient inventory management system (IMS) is to implement software. With the right IMS, you'll be able to streamline and track inventory levels, picklists, locations, and more. Going one step further with enterprise resource planning (ERP) software, your organization can standardize, streamline, and fully integrate all of your business processes, including finance, HR, procurement, distribution, and more.
Shockingly, the current number of companies not looking at supply chain automation is reportedly as high as 40 percent, but by the end of 2018, this figure is predicted to drop to 17 percent as more companies embrace inventory management solutions to make warehouses more efficient. Will you be on board? An IMS/ERP will provide your business with inventory data and statistics to streamline ordering so you can save money, too. With all of this done automatically, you and your team can save time and effort, and avoid the costly risk of error.
3. Connect with a Tier 1 Distributor
Tier 1 distributors are a vital part of any supply chain, because they supply components directly to the original equipment manufacturer (OEM) that set up the chain. Establishing a working relationship with a Tier 1 distributor means the distributor holds the inventory and has the technology to manage blanket shipments and predictive demand planning. Working with a Tier 1 warehouse management system (WMS) can ensure your business is running at peak performance and that you never run out of fasteners.
4. Consider a Kanban System
Kanban is a cost-effective manufacturing system that manages supply components through instruction cards that are shared along a production line. The system is managed from the floor by pulling materials in when the need arises and are often used as part of lean manufacturing practices, such as in auto manufacturing plants, where there are a large number of components needed on a just-in-time basis or only as needed and not before. With lean manufacturing in mind, Kanban's goal is to eliminate waste and excess inventory, which means reduced storage needs and overproduction. Additionally, Kanban lowers overhead costs, standardizes production goals for increased efficiency, improves response times to changes in demand, and decreases waste and obsolete inventories.
Keeping fasteners in stock is as easy as simplifying your supply chain, investing in smart inventory management software, connecting with a seasoned Tier 1 distributor, and implementing a Kanban system. With these hacks in your back pocket, you'll streamline your processes, reduce overhead, boost sales, and never run out of fasteners again.
Let BaySupply.com be your go-to supplier by requesting a quote today.