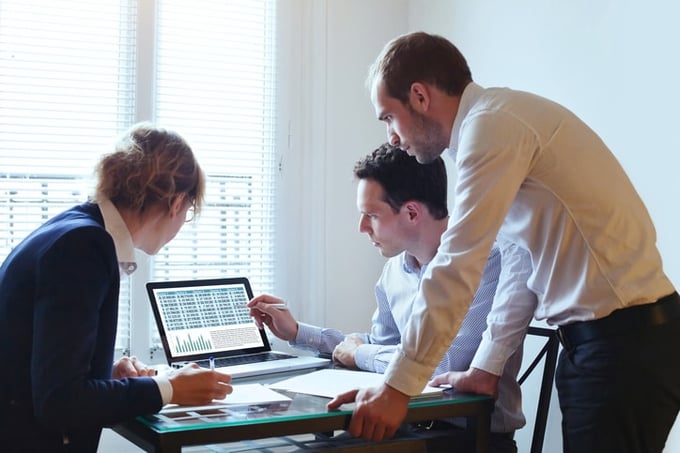 You now have the power to leverage technology, inventory and data search to grow your business faster than you ever imagined.
INTRODUCING NEW BAYSUPPLY.COM FOR BEST ORDERING SPEED * PRECISION * EFFICIENCY
Grow Distribution & Profits
Change always seems to be right around the corner, if not right on our doorstep. Innovation and forward thinking are what it takes to keep pace and then advance your distribution business.
Well, fasten your seatbelt. Get ready to ramp up profits.
Bay Supply, a division of Bay Fastening Systems, has launched the world's largest fastener inventory resource for distributors: www.BaySupply.com.
It's important. It's big. It's about getting to and staying on the leading edge of today's most advanced Distribution Business Model.
Bay Supply's COO, Michael Eichinger emphasizes "we produced this new website for fastener distributors to serve customers faster, and with the highest service level. The new website's speed, functionality and ordering accuracy will yield improved profit margins for distributors."
Enterprise Big Data
Bay Supply has the future of your company and customers in mind. Eichinger notes that "we live in a world driven by data. How your organization defines its data strategy and approach – including its choice of big data and cloud technologies – will make a critical difference in its ability to compete.
Business Evolution:
Products Transformed to Electronic Data Formats
Eichinger continues how "businesses today MUST reinvent themselves. We've all seen eroding profit margins. It isn't always easy … but this is the way to restore and improve profits … by transparency, the sharing of information, across multiple data points and platforms. Bay is your partner on this, enhancing the process, helping distributors connect with their customers. Now more than ever, it's a customer-driven business."
BaySupply.com is where it all comes together. Bay Supply's IT operations can work with YOUR IT people. By digitizing operations and inventory, Bay makes it easy to get:
More in-depth product info
Improved business operations and order processing
Integrated punch-out systems
Transparent pricing - Up to TEN quantity break pricing options
Better Manage Supply Chain Resources,
Gain New Vendor Partnerships
BaySupply.com has integrated standardization of sourcing, saving distributor customer part numbers so they can be cross-referenced to the Bay Supply inventory.
Our customers will be able to set authorization/access levels for:
Super Users – Purchasers – Guest Users
No longer is there the need to recreate customer lists – BaySupply.com has multiple functionalities that save your previous ordering information.
Compare this digital solution to costs of traditional sales calls – travel, expenses, appointments. There is no comparison!
The new website features all of the leading brands of engineered fasteners including Stanley, POP, Avdel, Huck, Marson, Champion and many others. Bay Supply is an authorized master distributor of rivets, Huck bolts, threaded inserts, coil thread inserts, and aerospace MS/NAS rivet nuts.