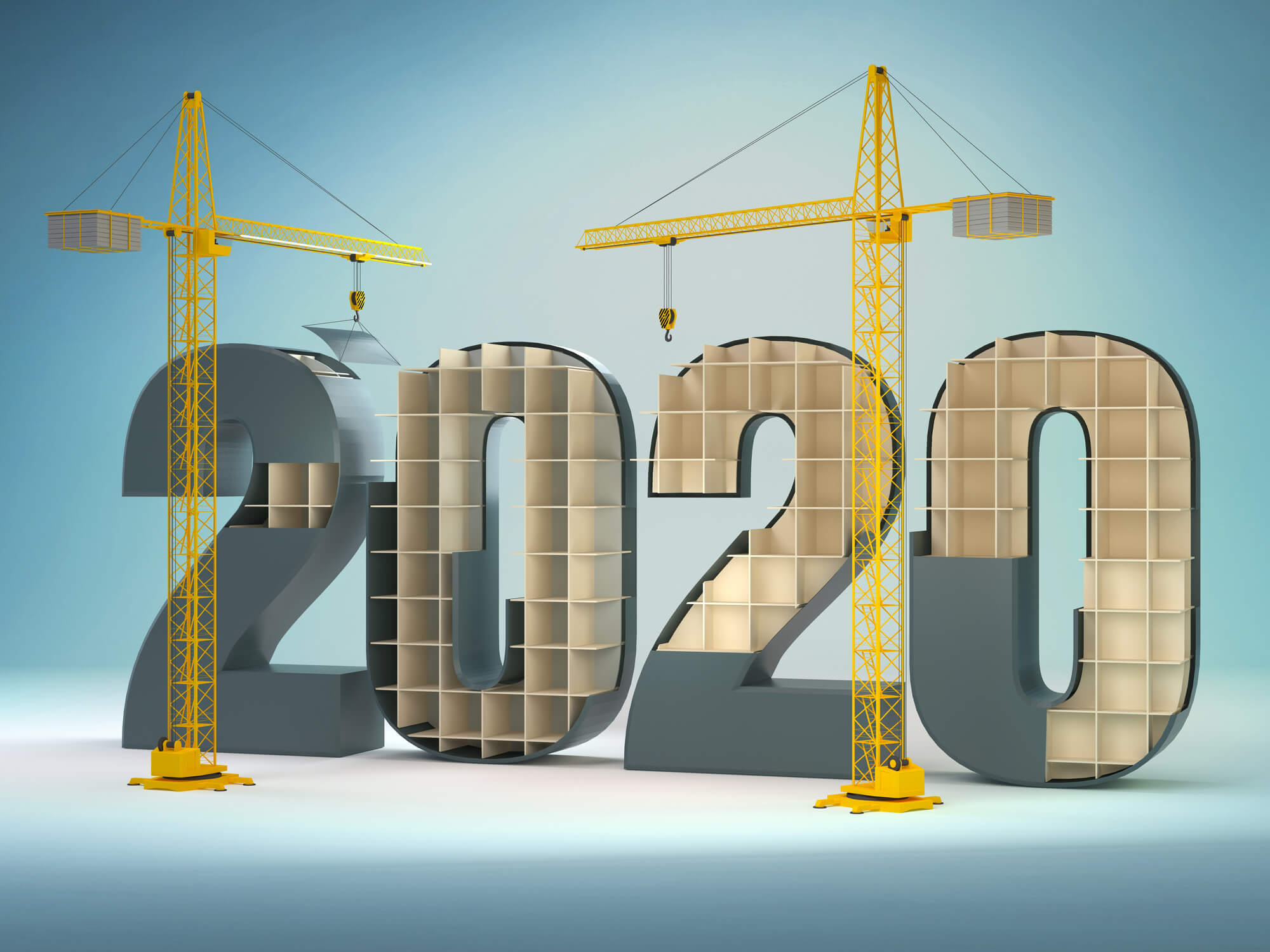 It's a new decade, and as we enter 2020, there are new products and trends emerging in every industry, including fasteners. Although you may not think of industrial fasteners as an innovative business, there are some trends worth noting and some specialty fasteners of which you should be aware.
According to the latest report from Reports and Data, the global market for industrial fasteners is expected to reach $137.79 billion by 2026. Much of the market growth between now and then will be driven by increased demand in production, packaging, and agriculture, as well as increased spending on construction worldwide. North America accounts for a large portion of fastener usage with a projected $24.95 billion in sales by 2026, with much of that growth being fueled by high-end construction such as skyscrapers. In 2018, production of anchor bolts alone, which are commonly used in construction, reached 116.8 billion units.
So what types of fasteners are worth keeping an eye on in 2020? Here are three fastener product categories where we expect to see growing demand in the coming year.
The Latest in Lockbolts
Lockbolts continue to be in demand for applications where a lasting, tight connection is required. The lockbolt's unique pin and locking collar design makes it highly resistant to loosening, even with heavy vibration, so it is ideal for applications such as factory equipment, transportation, and agricultural machinery.
To install a lockbolt, the pin is inserted into a pre-drilled hole and a collar is fitted on the opposite side of the material. To tighten, the pin is pulled with the locking collar fitting into a groove molded into the pin so as pressure is applied, the collar collapses or swages the pin, forging a tight seal that will not loosen over time.
The Huck lockbolt made by Arconic Fasteners continues to be one of the most popular lockbolt brands, and Huck continues to innovate. For example, the Huck C50L® has proven to be a strong performer for demanding applications such as railcar manufacturing because it has excellent durability and requires significant clamp force. Arconic also recently introduced the Huck Titanium LGP® pull-type lockbolt, which is ideal for aerospace applications such as wing spars, stringers, and fuselage panels. It has a larger volume of collar material than the average lockbolt for an even more reliable joint and can accommodate sloped surfaces up to 7 degrees, making it ideal for aircraft assembly.
Avdel is another popular lockbolt brand, and its NeoBolt continues to be a best seller. The NeoBolt is a non-breakstem fastener that has become popular for use in railway cars, trucks, and trailers because of its superior vibration resistance. Because it has no pin break, there is reduced noise and installation shock, no wasted material around the work area, and no exposed areas that could be subject to corrosion.
Noteworthy Wire Threaded Inserts
Helical wire threaded inserts continue to be an invaluable tool for repairing stripped threaded drill holes and reinforcing threaded connections in softer materials. Coil thread inserts are typically screwed into a stripped or soft bolt hole to create a reliable threaded surface because the pressure of the bolt secures the coil against the walls of the bolt hole. For thread repair or to ensure a strong connection, there is nothing that performs like a coil insert.
Kato Fastening Systems, for example, makes a wide range of tanged and tangless threaded coils, including locking inserts that are widely used in the aerospace industry and elsewhere. Locking inserts are ideal for high-stress applications because they are designed with a flat coil that flexes outward when a bolt is inserted to create a secure and stable connection.
The Best of Blind Bolts
Blind bolts continue to be among the most versatile types of fasteners, simplifying installation and manufacturing for various applications in industries such as automotive, construction, transportation, mining, and anywhere else high-performance fasteners are needed. The beauty of using blind bolts is that they can be installed from one side of the material, so they are easy to install and can be applied in restricted areas. As with lockbolts, Arconic and Avdel are market leaders in blind bolts.
The Huck BOM® from Arconic is a blind, oversized, mechanically locked bolt (hence, BOM) that is one of the strongest fasteners available. Frequently used instead of welding or rivets, the Huck BOM sleeve is inserted in a pre-drilled hole and as the pin is tightened, the collar bulges to form a joint that is sure to last. That's why the Huck BOM is frequently used for military vehicles, rail cars, trucks, and other applications where fastener strength matters.
Avdel's Avbolt® is specifically designed for heavy-duty applications and is often used in mining and bridge-building. It is available in diameters from 3/16-5/8 inches and is made of steel and black oxide, and usually uses a carbon steel, zinc-plated collar for a lasting joint that is permanent, tamperproof, and vibration-resistant.
No matter what your fastener requirements for 2020, the experts at Bay Supply have the right products to meet your needs. We offer a number of downloadable guides to help you choose the right lockbolts, inserts, or blind bolts. Feel free to contact our experts, who will be happy to help you find the right fastener for your needs.