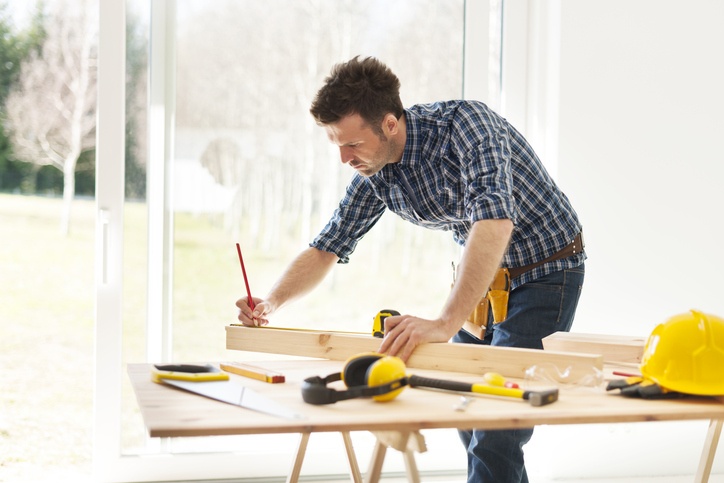 The idea of rivets and heavy-duty metal fasteners often conjures up images of serious industrial uses: airplanes, skyscrapers, bridges, and assembly lines. However, rivets also offer functionality and durability for a wide variety of home improvement projects and goals.
A 2018 survey from HomeAdvisor found that 80 percent of homeowners are planning on staying in their existing homes—which, inevitably, need work as the years pass by—and half said that if they were to purchase a home, they would buy a fixer-upper they could personalize. Stats such as these confirm that owning a fastener kit for personal use isn't such a crazy idea, but a worthwhile investment.
Of course, professionals also use fastener kits—especially handymen and small industrial shops that don't need the power or expense of a pneumatic or cordless rivet gun, but occasionally need a fastening tool for whatever light uses come their way. And many hobbyists swear by their fastener kits for restoring cars or building things. Here is a closer look at these kits and some of the hottest options on the market today.
So Many Applications
A fastener kit essentially contains the fastening tool, a handy carrying case, any adjustable mandrels and nosepieces, instructions, and a varied selection of rivets and/or nuts. When you have a fastening need, the kit is there to help you efficiently complete the job. Some common professional and DIY uses for fastener kits include:
Trucking
Automotive repair
Boat repair
Gutter repair
Wall hangings
Woodworking
Leatherworking
Fastening metal or plastic
The Hottest Kits for Work and Home
Marson is a top manufacturer of fastener kits and parts, and a brand Bay Supply is proud to carry. Here are some great Marson options for users, whether they need a kit for professional use or at home:
Picking a Kit
From handymen to truckers to DIY enthusiasts, fastener kits offer a great tool to get the job done right. Professionals do better work with the right kit; hobbyists enjoy a cool tool to pursue their passion. However, knowing which kit is best can be a challenge. Professionals need options to handle a variety of uses, and casual users must be careful not to buy too much riveter.
A top-notch distributor can help you determine which fastener kit will suit your needs. A great partner works with customers, whether they are commercial clients or individual users, to suggest a kit perfect for their applications. Such a distributor answers questions and provides outstanding service so you get the tools and parts you need to be successful. You have goals and dreams of what you can accomplish with your fastener kit; the right partner can move you closer to achieving those objectives.