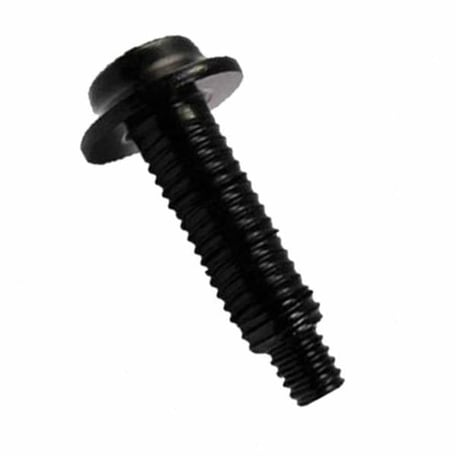 Why are so many end-users moving up to the Huck BobTail® fastener system? You get the answer in just two seconds – the time it takes to properly install and QC a BobTail® lockbolt!
Introduced in 2009, the BobTail® system has soared in use and preference every year due to its unique no-pintail, zero pin-break design. BobTail® is specifically designed to deliver superior joining strength, coupled with a safe, quiet, swaged-on installation technology.
Unmatched installation speed and many other advantages have made the BobTail® the preferred fastener system in the harshest environments, including:
Truck and Trailer * Commuter and Freight Rail Road * Solar/Wind/Alternate Energy * Aerospace * Defense
First, we like speed AND strength. BobTail® fasteners place in only two seconds, up to twice as fast as any other large diameter lockbolt on the market. Just as important as installation speed, there is superior strength compared to standard fastener designs. The BobTail® thread form is shallower than a common bolt thread, spreading out the service load. Stress concentration at the thread root is also reduced. Fatigue resistance is higher. The BobTail® system is designed for full metal-to-metal contact around the bolt grooves by the collar. An installed BobTail® has no gaps and delivers a more secure connection, providing reliability even in the most severe environments.
We like lower cost. When you factor in the cost of the fasteners with installation and inspection labor, BobTail® delivers a lower overall installed cost than lesser systems.
We like user-friendly features and a quieter shop. With no pin-tail or pin-break there is no material waste, far lower installation noise and increased corrosion resistance. Ergonomically designed installation tooling, coupled with lower install vibration, helps reduce repetitive stress injuries. No special training or skills are required for installers. The lightweight, low-noise, low-maintenance tooling – which can be used for both installing and removing fasteners - provides a smooth, shock-free, speedy installation sequence.
We like no maintenance. Unlike conventional nuts and bolts, these fasteners will not work loose, even during extreme vibration. Re-torque/re-tensioning of an installed BobTail® lockbolt is not necessary or even possible. In addition, Huck Bobtail® lockbolts are not subjected to torsion during installation so they can be taken to higher preload values than conventional bolts, resulting in a much tighter joint. Joints fastened together by large diameter BobTail® lockbolts are maintenance free. The advanced design eliminates the need for secondary operations.
We like simple quality control. The helical lock groove holds the pin and collar in place prior to installation. A quick visual inspection is all that's needed for a quality-assured joint. The swage indicators indent when installation is complete.
We like easy installation. Newly designed BobTail® tooling makes the installation process quicker and easier by reducing the force required to install each fastener. More compact and lightweight than previous Huck lockbolt production tooling, BobTail® installation tools also offer greater operator flexibility as well as extended reach into difficult areas. For tight, space-constrained applications, SWAGEFORWARD® BobTail® tools allow the operator to position their hand at a safe distance from the working structure during installation.