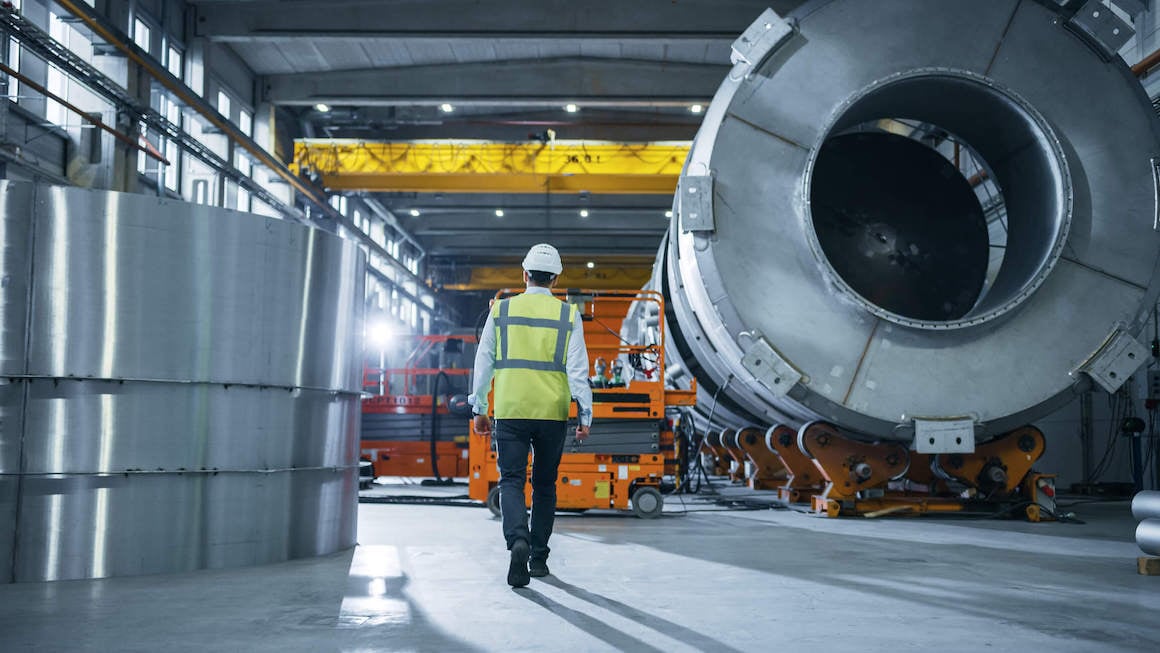 Who wouldn't be interested in a system that delivers increased installation speed, installation adjustment, and removal flexibility, all while eliminating foreign object damage? Let's take a look at one of the newest developments in fastener technology, breakstem blind rivets.
Breakstem fasteners, also known as blind rivets, provide the efficiency you need when joining components and diverse materials that vary in thickness and composition. With a blind rivet, you can tailor the fastening solution to fit your specific requirements for the application.
These fasteners meet versatile needs: Breakstem rivets can be used to fasten a variety of materials, including soft, brittle, and thin metals and plastics. They are designed to meet the highest quality standards and built to resist the toughest environmental extremities.
Breakstem rivets are used in a variety of commercial and consumer manufacturing applications, including automotive, building and construction, furniture, lighting, restaurant equipment, truck, transit and railroad, patio furniture, and renewable energies, among others.
Different Types of Breakstem Blind Rivet Designs
Depending on the specific application, you can choose from a variety of head styles, finishes, and sizes for your breakstem blind rivets, as well as a variety of materials such as aluminum, steel, and stainless steel.
Originally introduced as a standard open-end POP-style rivet, breakstem rivets have evolved into a wide range of styles designed to tackle a variety of application challenges. Stavex®, Avex®, Avibulb® XT, Avinox® XT, Monobolt®, and Klamp-Tite® breakstem fasteners offer multi-grip capability. Because they accommodate many variations in material thickness, just one fastener can be used in several assembly applications, reducing inventory, time, and costs.
Closed-end rivets should be specified for all of the applications for which a fully sealed fastening is essential. This rivet design produces a seal that prevents the passage of liquid or vapor at pressures up to 100 psi. Magna-Lok, HuckLok®, Magna-Grip®, Monobolt®, Orlock, Stavex®, and Avex® fasteners offer exceptional hole fill. Expanding to fill oversized, irregular, slotted, or misaligned holes, they create a high-strength, vibration-resistant joint.
For positive stem (mandrel) retention, many of today's modern breakstem rivets have a retained stem, which provides strong, vibration-resistant joints without electrical problems or rattling often caused by loose stems. For additional strength, Magna-Lok, Monobolt®, Interlock®, and Klamp-Tite® stems are mechanically locked into the shell head, whereas the splined stems of HuckLok®, Hemlok®, and Q Rivet fasteners form interference locks.
For structural applications where load-bearing structural joints are required, Avibulb® XT, Avinox® XT, Hemlok®, Q Rivet, Magna-Bulb®, Auto-Bulb™, Magna-Lok, Orlock, Interlock®, and Monobolt® breakstem rivets have been designed to offer high shear and tensile strength.
For the ultimate strength in blind riveting, Huck BOM® fasteners from Huck are so strong that one can do the work of up to four conventional fasteners. There is not a more vibration-resistant blind fastener than the BOM or one that works harder in so many different applications. Featuring a unique push-and-pull installation design, the BOM fastening system is tough enough for military vehicles and equipment, auto suspensions, amusement park rides, rail car assembly, and shaft steel storage and retrieval racks. Even the most demanding high-tensile application is no match for the strength of the BOM fastening system.
Because installing BOM fasteners is so easy, a worker can learn the installation procedure in just 10 minutes, eliminating the need to hire certified welders or specially trained employees. And because they install from just one side, BOMs can be used in all blind-side applications.
Choosing a Breakstem Blind Rivet
When choosing a breakstem blind rivet, you'll need to determine a few specifications before selecting the right brand.
These specs include:
Hole size
Grip range
Desired joint strength
Desired joint thickness
Primary rivet head shape and size
Mandrel head size
Materials
If you're still looking for guidance in selecting the right breakstem blind rivet for your needs, our Bay Supply team can help you match the correct rivet to your application and offer the right installation tools to get the job done quickly and professionally.
Customers tell us that one of the key reasons they prefer working with Bay Supply is our institutional knowledge of "what works best," based on decades of experience. Bay Supply works with distributors across all industries to deliver fastener solutions.
Originally published June 2017 and updated January 2021.