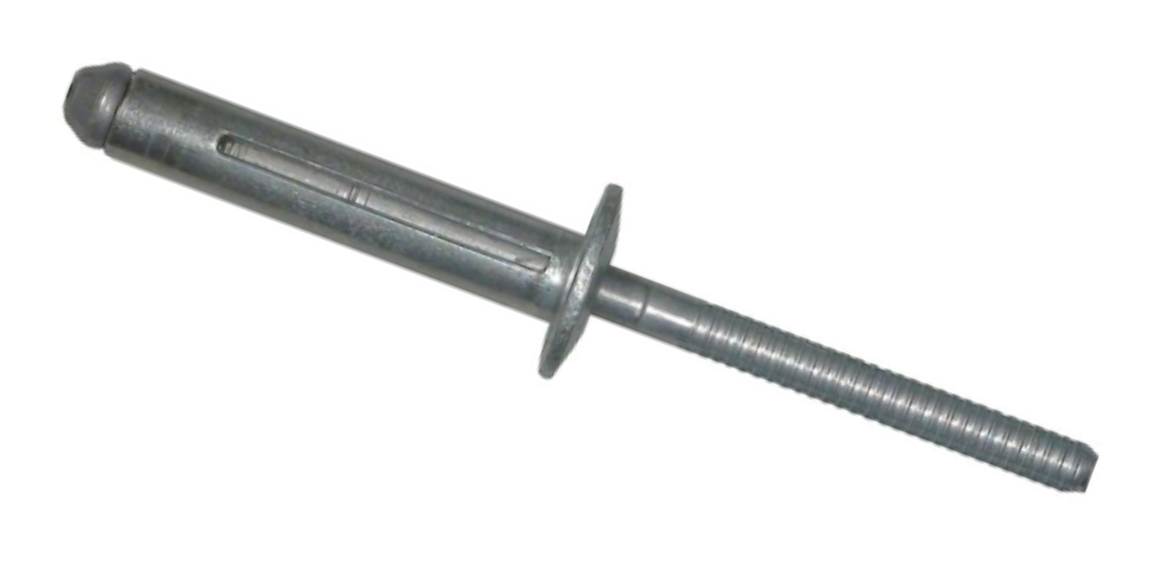 When we think about constructing ships or airplanes, we may visualize large industrial equipment and machinery compiling sizable masses of metal. However, the smallest pieces of hardware can make a big difference in the functionality of these common commercial products.
One example of a minuscule but mighty fastener product frequently employed in these fields (among many others) is the bulb tite rivet. These essential pieces of hardware have a wide range of uses in countless industries, which we discuss in detail later. We also address the features that make bulb tite rivets so versatile.
Multiple varieties of blind rivets exist, and their general purpose is to fasten sheets, plates, or beams together using a bolt-and-lock mechanism. Bulb tite rivets employ a unique three-legged head design that distributes the clamp load more evenly than traditional rivets.
Benefits of Bulb Tite Rivet Design
This distinctive design means bulbing rivets can be applied in myriad ways throughout numerous industries. For example, this rivet type is particularly useful when working with ductile metal or plastics due to more even pressure distribution. Bulbing rivet product lines from reputable brands such as GESIPA offer extensive benefits, including:
High Strength
Because of their three-legged structure, these rivets can typically withstand significant pressure. A lower chance of failure in high shear loads gives them a strength superior to traditional blind rivets. Their composition also makes bulb tite rivets virtually vibration-resistant.
Superior Clamping
This rivet option delivers an evenly distributed clamp load due to an increased surface area. Bulb tite rivets provide a high clamp load over a broader bearing surface compared to conventional blind rivets, which also gives them high clamping strength.
Wide Grip Range
Bulb tite rivets can be used for affixing materials of various thicknesses thanks to their wide grip range. When you're working with materials thicker than ¼ inch, this capability facilitates a much more comprehensive thickness range. The legs can bend if necessary, making these rivets particularly valuable for curved surfaces.
Watertight Seal
Properly adding a neoprene sealing washer effectively keeps out moisture, allowing these rivets to withstand weather-related corrosion. The rivet head features a crown that, when crimped with the installation tool nose tip, prevents the accumulation of dirt and moisture. Employing a rubber washer and crown crimp effectively seals the rivet head off from leaks.
Variety of Finishes
This advantage is purely stylistic but only adds to the versatility of applications of bulbing rivets. With so many head styles to choose from, installers can more easily modify the outward appearance of the rivet. For example, Bay Supply offers a selection of bulbing rivets in color-matched plastic finishes for unlimited customization potential.
Bulb Tite Rivet Applications
These little pieces of equipment certainly have numerous benefits and functions, so be sure to verify which type of rivet is most appropriate for your project before getting started. Although their versatility means application possibilities are seemingly endless, consider the following information to determine the proper hardware for the job.
Bulb tite rivets are generally ideal for flexible or brittle materials that cause other fasteners to fail. They can securely fasten more pliable materials, such as wood, rubber, or plastic. The weatherproof seal makes them ideal for withstanding inclement conditions, making bulb tite rivets particularly useful in transportation infrastructure. Some everyday use cases include:
Submarines and shipbuilding
Aircraft and aviation
Shipping containers
Truck, trailer, and bus production
Trapezoidal sheet metal roofs
Shaveable Bulb Tite Rivets
One variety of bulb tite blind rivets features a malleable head for even further aesthetic customization. This shaveable head allows you to alter the hardware's appearance with a special head-shaving tool. This capability offers a more sleek and seamless finish in many use cases.
Sourcing Premium Bulb Tite Rivets
Bulb tite rivets, like numerous other pieces of hardware, come in a variety of head styles, lengths, grip ranges, and diameters to meet diverse market needs. But quality fastening equipment starts with a reliable supplier that stocks only premium products.

Allow Bay Supply to provide you with the best fastening supplies at unmatched prices, plus an efficient and enjoyable purchasing experience. And to continue learning about blind rivets from the experts, check out The Essential Guide to Blind Rivets. As your partner, we offer you all the information you need to complete your projects and all the parts you need in one place.