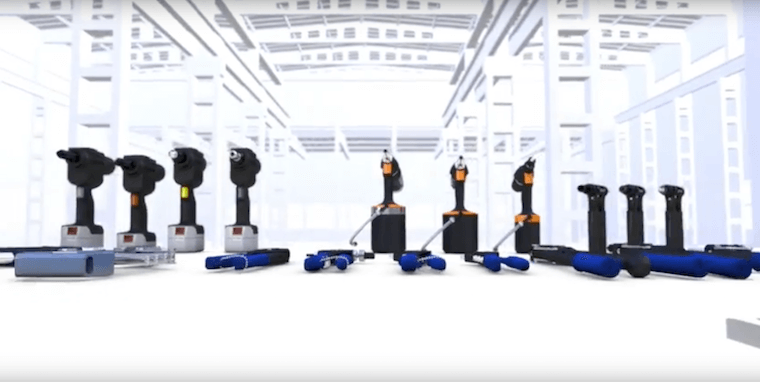 Your tools first and foremost must be reliable no matter what line of work you're in. They should perform consistently and be intended to make the job easier for the consumer. Ergonomically designed to reduce fatigue on the body, and longer use on the job site — the Goebel Riveting Tool Family provides this.
Marcel Goebel, President at Goebel Fasteners, Inc. stated: "We are very excited about our new partnership with Bay Fastening Systems/BaySupply alongside our new tool product range launch. BaySupply has the leading online presence in the blind rivet fastener industry as well as extensive knowledge that resonates through their marketing content. Together we can grow our companies brand awareness in the United States market and bring a quality product to the marketplace that is backed by superb customer service."
Whether you choose from their cordless battery, manual or pneumatic hydraulic tool options, all of their tools provide the optimum power and reliability needed for fatigue free work. This is supported by ergonomic handles that provide a pleasant feel of PHA-free material.
They consistently use high quality materials and technical precision in the production of their hand operated setting tools that are designed for the everyday professional. Robust joints paired with ergonomic design prevent damage to moving parts from the possible high exertion force. These factors ensure long tool life and result in the preservation of your investment.
The air power series of tools are the best choice when compressed air is available. Fitted with an automatic pin extractor, the tools provide efficient working ability with ease. Thanks to the multi functional rivet mandrel collector, compressed air is saved and unnecessary noise pollution avoided. The quick release system provides a swift and safe method at discharging excess air. The swivel style air supply connector allows ambidextrous use for all users.
The lightweight cordless lithium ion battery tools paired with their high setting force allow for maximum fastener connections with one full battery charge. The battery size ensures excellent stability and the battery indicator displays the charge level for easy viewing. The ergonomics of the tool include the soft-touch grip with an optimal center of gravity allowing fatigue free handling for a safe working environment.
Each tool includes various nosepieces attachments so that you're ready to set a variety of fastener sizes. The most important attribute that Goebel provide to customers is the assurance that their tools are reliable and provide a solid level of craftsmanship. Quality the first time!