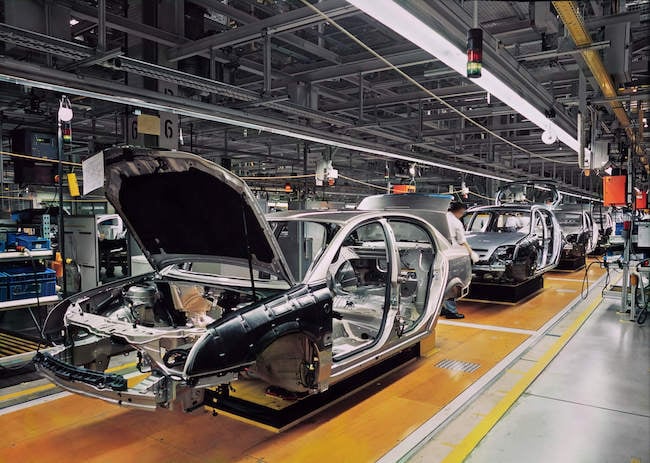 "Plastics."

This is perhaps the second-most famous quote from The Graduate, right after "Mrs. Robinson, you're trying to seduce me!" This advice on what Dustin Hoffman's character should focus on his future was played for a few laughs, but was also sage: Five decades later, plastics are everywhere, including industrial applications.

The first fully synthetic plastic was invented in 1907, and nylon was developed in the 1930s. The blind rivet, also known as a pop rivet, was also invented during the 1930s. It was just a matter of time before the two technologies met.

Today, plastic pop rivets are a mainstay in a variety of industries and applications, especially in automotive manufacturing. Here is a closer look at plastic blind rivets and two top-of-the-line brands of this type of fastener. And if you have the song "Mrs. Robinson" stuck in your head because of our reference to The Graduate, well, there are worse earworms to be saddled with …
Uses and Benefits of Plastic Pop Rivets
Steel and aluminum pop rivets are known for their strength, so the idea of a plastic option might seem counterproductive. However, today's nylon rivets are incredibly sturdy, providing more tensile strength than aluminum. Because they aren't metal, plastic pop rivets also offer corrosion resistance—important in applications in which moisture is a concern. Nylon also delivers insulation advantages, is lightweight, and contributes to an application's fire resistance (because the material melts instead of burns).
As already mentioned, automobile manufacturing is a primary user of plastic pop rivets. Look under the hood of your car, and you'll surely see more than a few nylon fasteners. However, plastic pop rivets aren't limited to cars and trucks. Other uses include:
Computers
Telecommunications equipment
Furniture
Appliances
Recreational Vehicle trim and molding attachments
Outstanding Manufacturer Options for Plastic Pop Rivets
Two manufacturers set the standard for plastic blind pop rivets and offer a variety of sizes and applications. You can't go wrong with either of these options:
Marson: Marson plastic rivets are precision-molded and all nylon. The rivets feature a truss head and a black finish, and their secure lock prevents pullout. Marson plastic rivets are used for fastening plastic to plastic, plastic to metal, and plastic to fiberglass, and are ideal in non-corrosive, non-conductive environments. Marson brand Klik-Lok Plastic Rivets are the same precision-molded all-nylon rivets used by domestic auto manufacturers, both for original equipment and replacement parts. In addition, Klik-Lok Plastic Rivets are ideal for non-conductive and non-corrosive environments. Klik-Lok Plastic Rivets fasten plastic to plastic, plastic to metal and plastic to fiberglass. As they set, three "legs" form to securely lock the components in place and prevent pullout.

Here are several manual Marson tools to set these rivets:

Gesipa: Gesipa plastic rivets feature a dome head and a plain finish. These rivets can be efficiently processed with Gesipa manual and automatic riveting tools. They are great for joining plastics, wood, fiberglass, metal, Plexiglas, and synthetic insulation materials.
The Benefits of a Great Plastic Pop Rivet Distributor
Plastic and nylon pop rivets offer advantages for some applications that steel, aluminum, and other metal blind rivets can't provide. However, those advantages will only be as good as the distributor you use to procure your rivets. The best partners truly are partners, going above and beyond to meet all your fastener needs. Look for a distributor that offers the following benefits:
A wide supply of all sorts of fasteners, with deep stock and fast resolutions when something isn't immediately available
Competitive pricing
Reliable, affordable shipping
A commitment to customer service, so that if something isn't right with an order or a product, the solution is addressed quickly and to the customer's satisfaction
Deep expertise on all things fasteners, and an online knowledge base so users can learn more about the rivets they are applying
With a great distributor, you know you are getting quality and experience from the beginning of your task. The capabilities of the plastic pop rivets you purchase will handle the rest.