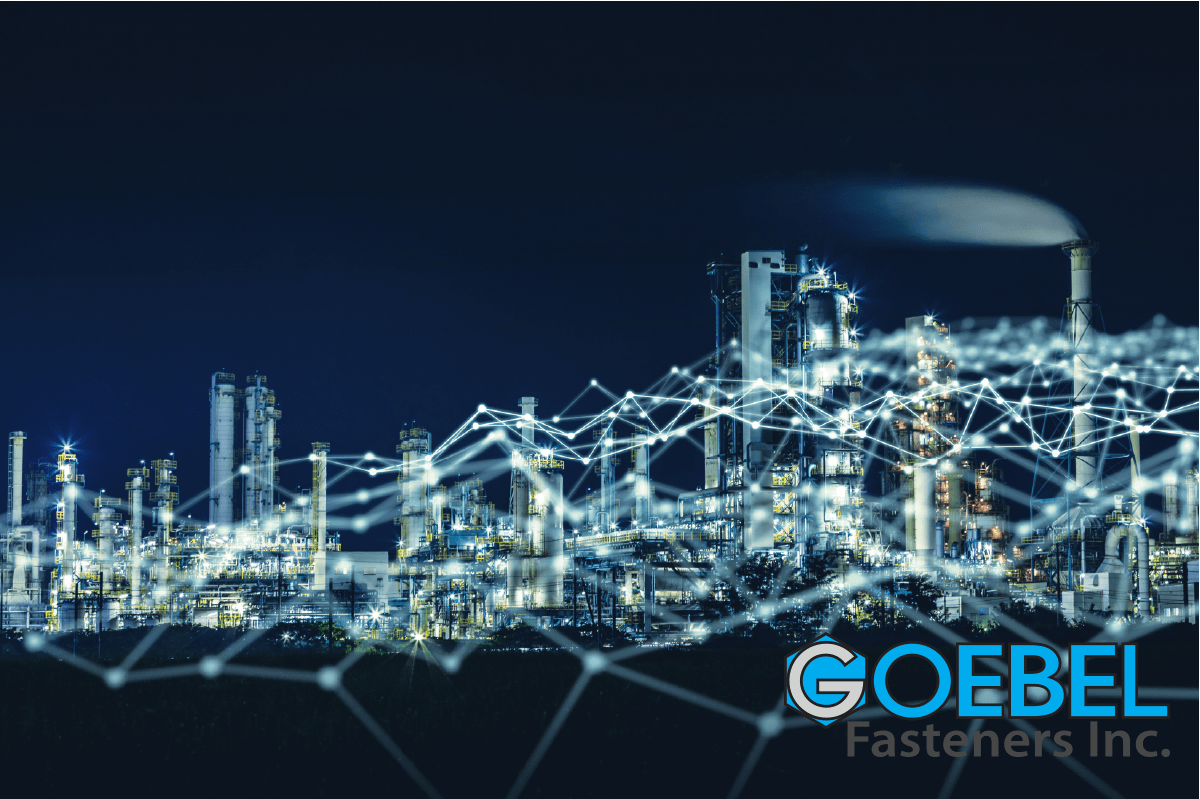 Bay Supply, the largest engineered fastening supply warehouse in the United States, is pleased to announce it is now an authorized distributor of Goebel fasteners. Bay Supply has a proven track record in marketing and supporting emerging brands like Goebel.
Goebel Fasteners, Inc. has been the leading European manufacturer of specialty fastener technology for more than 35 years. Headquartered in Erkrath, Germany, Goebel opened its North American headquarters in Houston in 2016 to better serve the U.S. market. Goebel also has offices in France, the Netherlands, China, Poland, and Mexico.
Known for its commitment to innovation, quality, and customer service, Goebel delivers a variety of outstanding fastening products, including:
Corrosion-resistant rivets—100 percent waterproof rivets that pair high grip strength with maximum durability in harsh environments
Blind rivets, including triple-claw blind rivets (

Bulbtite® style

) made of aluminum/aluminum and featuring unique mandrel locking
Cordless lithium-ion tools, including the new Go-100 Plus rivet gun for triple-claw blind rivets
Pneumatic and hand tools
Rivet nuts/inserts (coming fall 2018)
All Goebel products are thoroughly tested in its laboratory facilities to ensure the highest level of quality control. Goebel Fasteners, Inc., a family-run company, is also ISO 9001:2015-accredited.
As an authorized distributor of Goebel products, Bay Supply is able to offer customers another high-quality option when they consider their fastening needs. Furthermore, thanks to Goebel's Houston office, North American customers who order through Bay Supply will enjoy faster delivery and more streamlined customer service.
"Goebel has a reputation of producing top-of-the-line rivets and riveting tools," said Clifford Bernard, CEO and President of Bay Supply. "By becoming an authorized Goebel distributor, Bay Supply is adding these fine products to our already impressive line of manufacturers we work with. We are proud of this partnership and look forward to the benefits it will bring our customers."
Bay Supply offers one of the largest warehouse and inventory management systems in the fastener industry to serve customers with instant order processing and tracking. With our unique ability to bring Goebel's product diversity and engineering strengths to a broader market based, we can ensure that every item page on our website, www.baysupply.com, includes important information such as engineering specifications, data sheets, product attributes, tool manuals, manufacturer catalogs, and instruction videos; supplementary info is available in our resource library. We also offer a helpful blog and two other free resources:
For more information about Bay Supply, visit our website at www.baysupply.com or call 1-800-718-8818.