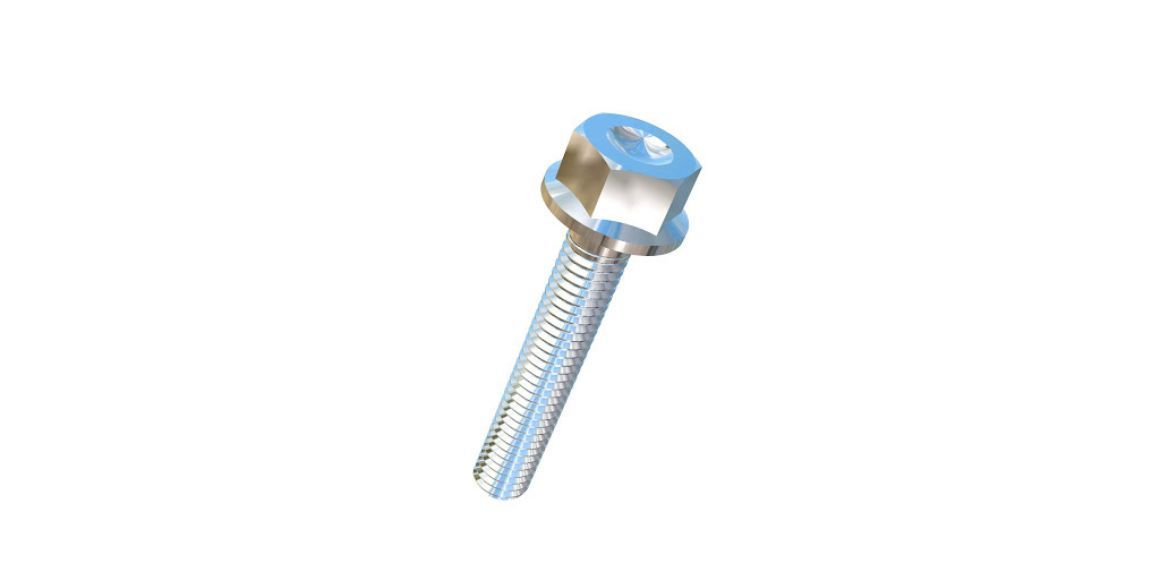 Titanium is the ideal material for long-lasting fasteners, and Allied Titanium is the leader in titanium fasteners. Allied Titanium has been designing innovative fasteners for more than 15 years. The company manufactures fasteners for applications such as boat making and marine applications, aerospace, and uses that require a strong and lightweight fastener. You'll find Allied Titanium's catalog of titanium fasteners on the Bay Supply Marketplace.
Titanium fasteners can be more expensive than fasteners made using other materials, but titanium's unique characteristics more than make up for the additional cost:
Titanium is non-corrosive, and can be used in harsh environments such as salt water and chemical storage containers.
Titanium is lightweight and has a very high weight-to-strength ratio.
Titanium is also

biocompatible

, which makes it useful for specialty applications.
Grade 2 titanium is most commonly used, although titanium rated Grade 5 and above has higher strength and can outperform steel.
We spoke with Amanda Snell, order controller for Allied Titanium, to learn more about titanium fasteners and their applications.
The Birth of Allied Titanium
Christopher Greimes founded Allied Titanium in 2007. The inspiration for the company was the problems that Hawaiian excursion boats were having with mast failures. Crevice corrosion failures were causing masts to collapse, leading to some deaths. Since titanium doesn't corrode, it was an excellent solution to the problem.
From there, Allied Titanium started to focus on manufacturing titanium fasteners. The company is in the process of migrating its overseas production operations in China, Thailand, and Taiwan to Sequim, Washington, where the company has its headquarters. The goal is to make 95 percent of Allied Titanium fasteners in the United States—although some specialty fasteners will continue to be made in Thailand.
Today, Allied Titanium is making titanium fasteners for aerospace, aircraft manufacturing, boat and marine applications, and other uses where lightweight, durability, and high strength matter. For example, titanium fasteners are used in rockets, satellites, and submarines. Grade 5 titanium is 3.5 times stronger than 316L stainless steel and is 44 percent lighter.
Allied Titanium currently offers more than 100,000 products, including socket heads, flathead bolts, washers, hex nuts, and an expanding line of flange bolts. In addition to the products listed on the website, Allied Titanium can create any type of customized fastener for customers; 98 percent of the company's business is from fasteners.
The Benefits of Titanium Fasteners
Titanium is exceptionally versatile and can be substituted for any other material. There is a misconception that titanium is a rare compound that is difficult to work with. In fact, titanium is very soft and highly plentiful; it's the ninth most abundant element in the earth's crust.
Fasteners and parts made from titanium tend to be higher priced, but they have a good return on investment. Unlike steel, brass, or other types of fasteners, they never need to be replaced. Their longevity and performance more than make up for any up-front costs.
"One of our favorite sayings is, '10,000 years from now, a titanium bolt will look exactly the same as it does today,'" Snell said.
Titanium also outperforms other fasteners in different applications and is available in various formulations or different grades for different uses. Grade 2 titanium, which is commercially pure titanium, is well-suited for corrosive environments. Where extra strength is needed, such as in construction, Grade 5 titanium is an alloy with vanadium and aluminum. It's stronger than steel and can be made even stronger with heat treatment.
Titanium's resistance to corrosion also makes titanium fasteners ideal for specific applications, such as making chemical vats. PCB boards were previously made with lead, which was corrosive. Using titanium eliminates the corrosion problem.
"We are seeing quite a lot of movement away from stainless steel and zinc over to titanium," Snell said. "The aerospace market has definitely increased its need for titanium. Customers are putting our parts in satellites and rockets because of the weight savings as well as the resistance to corrosion and strain.
Bay Supply carries Allied Titanium fasteners on its Marketplace. Sign up for the Bay Supply Fastener Marketplace today to see the complete line of titanium fastener products. Signing up for the marketplace is free, and more fasteners from various vendors will be added in the coming months.