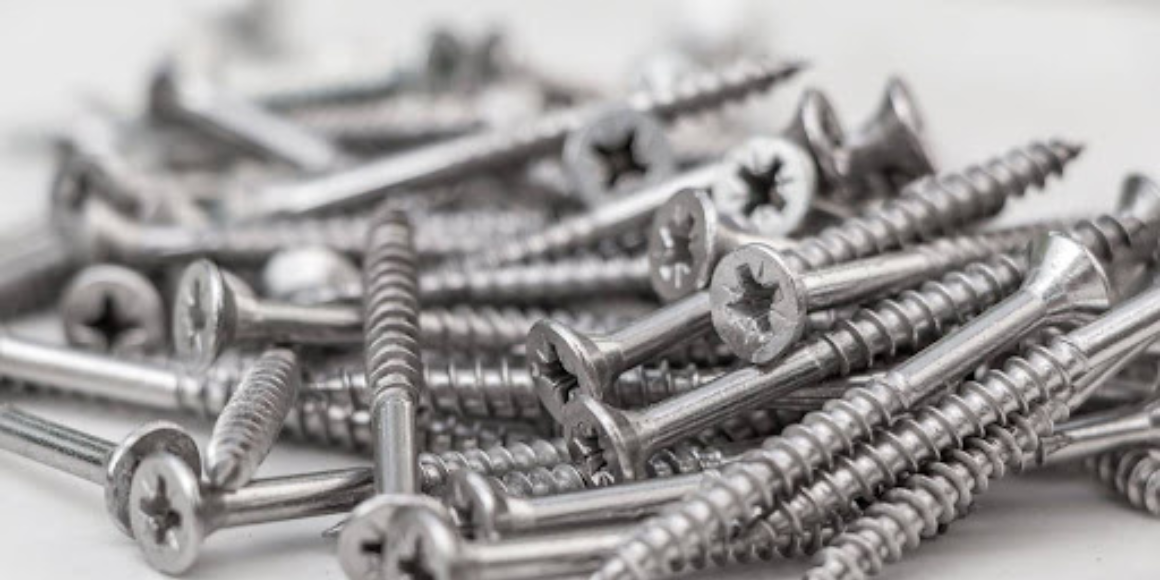 The term "fasteners" covers many products, including rivets, blind bolts, lockbolts, threaded inserts, and more. One of the biggest fastener product categories is screws, and one of the biggest North American screw manufacturers is Intercorp.
Screws have been a fastener mainstay for millennia. They are available in different sizes and finishes and are used for a variety of tasks, including construction projects, manufacturing, transportation, and everyday uses around the home. There are specialty screws for indoor and outdoor use and wood, metal, fiberglass, and metal.
No matter what type of commercial screws you need, Intercorp probably manufactures it. Intercorp is a longtime Bay Supply customer, so we talked to Sal Presti, Northeast sales and operations manager, about the company, its catalog, and the state of the market for screws.
Do You Know Intercorp?
Intercorp started in Los Angeles in 1988 and has grown to become one of the largest importers of screws and specialty fasteners in the United States. The company has regional offices nationwide and regional warehouses in Houston, Miami, and Cleveland. Intercorp sells fasteners across North America, including Canada, Mexico, and Puerto Rico. It sells exclusively through distributors such as Bay Supply.
The company offers a complete catalog of screws and specialty parts for commercial customers and installers. Intercorp offers drywall screws, concrete screws, outdoor screws, woodworking screws, hex washer heads, stainless steel screws, needle point screws, needlepoint pole gripper screws, and more to cover all aspects of construction.
The catalog also includes specialty coatings for applications such as exterior installations in buildings, decks, sheds, arenas, and so on to prevent corrosion and reduce friction during installation.
Trends in Screw Sales
Screw sales in the construction industry tend to be seasonal. More specialty screws for outdoor installations are sold during the spring and summer, and more indoor screws, such as drywall screws, are sold in the winter.
"We are definitely in an upswing in building, that reflects our sales," Presti said. "We sell screws for residential building, but we also sell screws for large building projects such as high-rises and stadiums. We've sold products for the Dallas Cowboys stadium, a building for Facebook, and even a new building for Intel. We cover the whole gamut of construction."
Construction is a competitive business that relies on tight profit margins, and many contractors shop for screws based on price. As Presti said, smart contractors are willing to pay more and shop for quality fasteners they can count on for easy installation and performance.
"We use premium carbon stainless steel, and the contractors appreciate that and know its value. You're not going to get head spin, and it's saving them time and money. Contractors aren't shopping for secondary materials."
Intercorp tests its screws at its overseas manufacturers and before shipping from the U.S. warehouse. Screws are tested for shear strength, pullout strength, quality of coatings, and other characteristics. Outdoor screws are subject to a salt spray test to ensure they are corrosion-resistant.
Choosing the right screws for the job isn't necessarily easy, so Intercorp is committed to superior customer service. The company has knowledgeable professionals available by phone to help source the correct screws for the job and provide recommendations.
For example, one of the biggest customer mistakes is failing to match the drill speed to the screw. Using a high-speed drill can cause the head to spin off the screw. Intercorp addresses the problem by using premium steel and materials and by including instructions about drill torque and speed in its product literature.
Bay Supply Carries Intercorp Screws
Products in the Intercorp catalog are available on the Bay Supply Marketplace. Some of the most popular Intercorp screws are:
"Bay Supply is on the cutting edge of this digital arena," Presti said. "The older professionals are getting out of the industry and retiring, and the younger, tech-savvy people are coming up. They don't want to look through catalogs. They would rather look online to find the screws they need,"
Another advantage to the Bay Supply Marketplace is that buyers can place orders from their office or the job site. If the crew starts to run low on screws, they can place an order immediately using a smartphone.
Although the basic design hasn't changed, screws are evolving. As Presti explained, manufacturing has improved, so screws are more robust and sharper and will become longer. New coatings also will continue to emerge for specialty applications. He sees a significant change in screw heads as more customers move away from Phillips and slot heads and adopt square and torque screws that resist vandalism.
Whatever new screw designs hit the market, you can be sure that the Bay Supply Marketplace will have the screws you need for any job. To see the full line of screws available, sign up for the Bay Supply Marketplace or request a free quote.