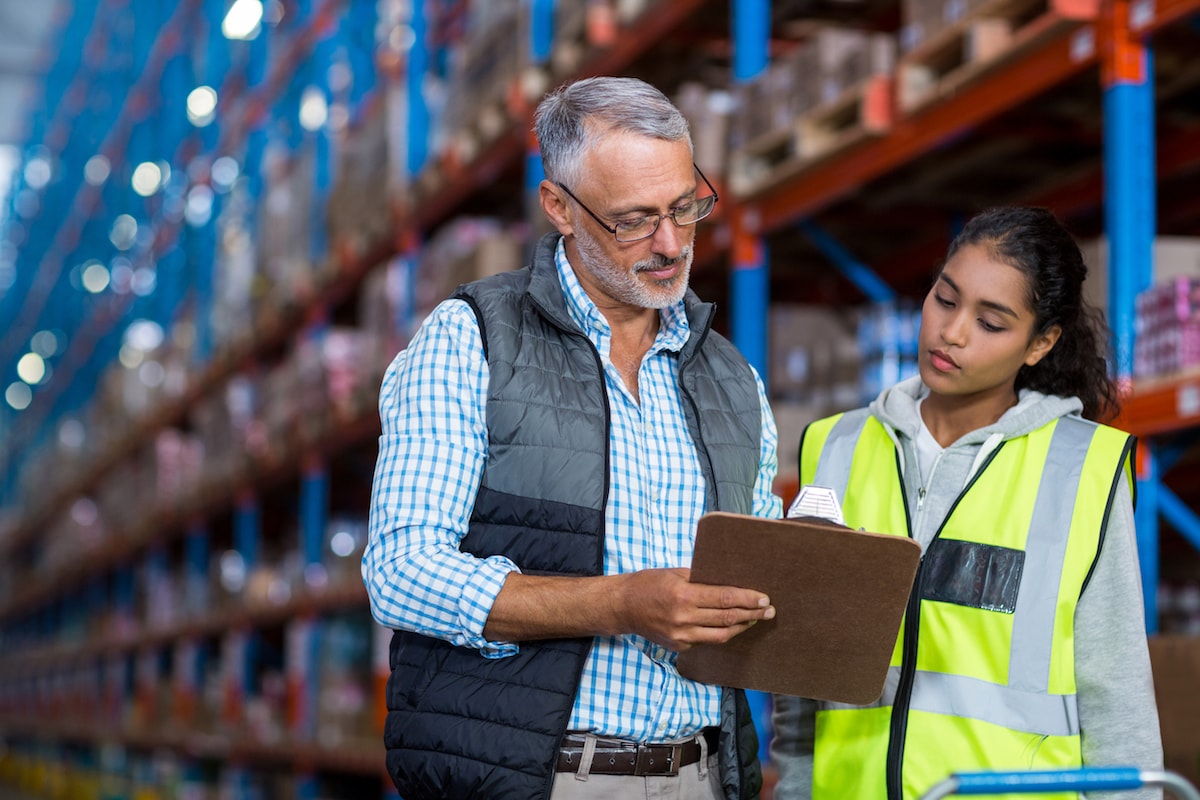 You've narrowed down your fastener specifications—but now you are wondering, "Which supplier should I use?"
Having a supplier who truly knows the industry is crucial. You need a supplier who can source the right products from top manufacturers and also has knowledgeable, quality customer service. In order to find out if you are talking with the right supplier, start by asking these questions:
Supplier Expertise
Can the supplier provide expert advice/recommendations and answer questions regarding products, applications, specifications, and alternative solutions?
How long has the supplier been in business and how much trade does the supplier average in a year?
Does the supplier provide online or print resources—such as engineering specifications, data sheets, product attributes, tool manuals, instructional videos, and manufacturers' catalogs—that can help customers can learn more about products?
Do they have a documented registered quality system and inspection process with digital archives of certification documents that can be readily transmitted to the customer?
Who is their customer base? What applications has the supplier worked with and where do they have the most experience (automotive, marine, industrial, or aerospace)?
Product Variety
Not all fasteners can be used for every application. For example, combining the wrong two metals can cause galvanic corrosion. A fine-threaded bolt is more likely to cause galling, so a thicker thread is usually preferred. Some fasteners are designed for structural applications, while others do not have the strength to withstand the internal stress.
Types of fasteners: Does the supplier offer a wide range of fasteners? More options, including price, availability, physical and mechanical specifications, mean that it's more likely you'll be able to find the optimal fastener for a particular application.
Is the supplier a single-source or complete marketplace? Customers benefit from having a wide range of products from different manufacturers to choose from.
Does the supplier offer supporting tools for installing the fasteners? Many fasteners can be set only with specially designed tools. Is the supplier a Factory Authorized Repair Center for tool manufacturers, and do they maintain a ready supply of all tool parts to serve unforeseen emergencies?
Quality of Fasteners
Be wary of counterfeit materials. If you use counterfeit or pirated fastener technology, you will not be able to take advantage of the years of customized tooling to optimize manufacturing results that genuine parts bring.
Where are the fasteners manufactured? Fasteners manufactured in the U.S. tend to be of higher quality, due to the Fastener Quality Act (15 U.S.C. 5402).
Does the supplier understand the FQA and comply with its regulations? Does the supplier know which fasteners are covered under the Act, and what the requirements are for selling a covered fastener?
Do they have a documented registered quality system and inspection process with digital archives of certification documents that can be readily transmitted to the customer?
Cost
When a screw head breaks off, price becomes less important than getting the machinery back in working order or safely repairing the broken structure. In many cases, quality, customer service, and product availability are just as important as price.
What is the cost for a particular fastener? Price comparisons are not always the best way to select a fastener.
Does the fastener supplier offer membership packages/discounts to larger clients? If so, what are the necessary qualifications?
Order Process
Does the supplier offer an inventory management system with instant order processing and tracking?
Does the supplier maintain electronic records of product specifications that can be searched to find fasteners that meet your requirements?
Is the online pricing system accurate and specific to each customer, including discount price breaks so that you can carefully budget and plan for cost efficiencies?
Does the system allow online checkout for international orders? If so, for which countries?
Timely and Transparent Delivery Options
Does the order system allow you to rename part numbers specific to your operating system, save product groupings, and create rapid reorder lists to streamline your process?
Does the supplier offer free ground shipping for domestic orders?
Can you examine past customer reviews?
At Bay Supply, we are committed to helping you source the right products from top manufacturers of quality brands within our industry, along with providing top quality customer service.
Contact Bay Supply for more information or to request a quote.