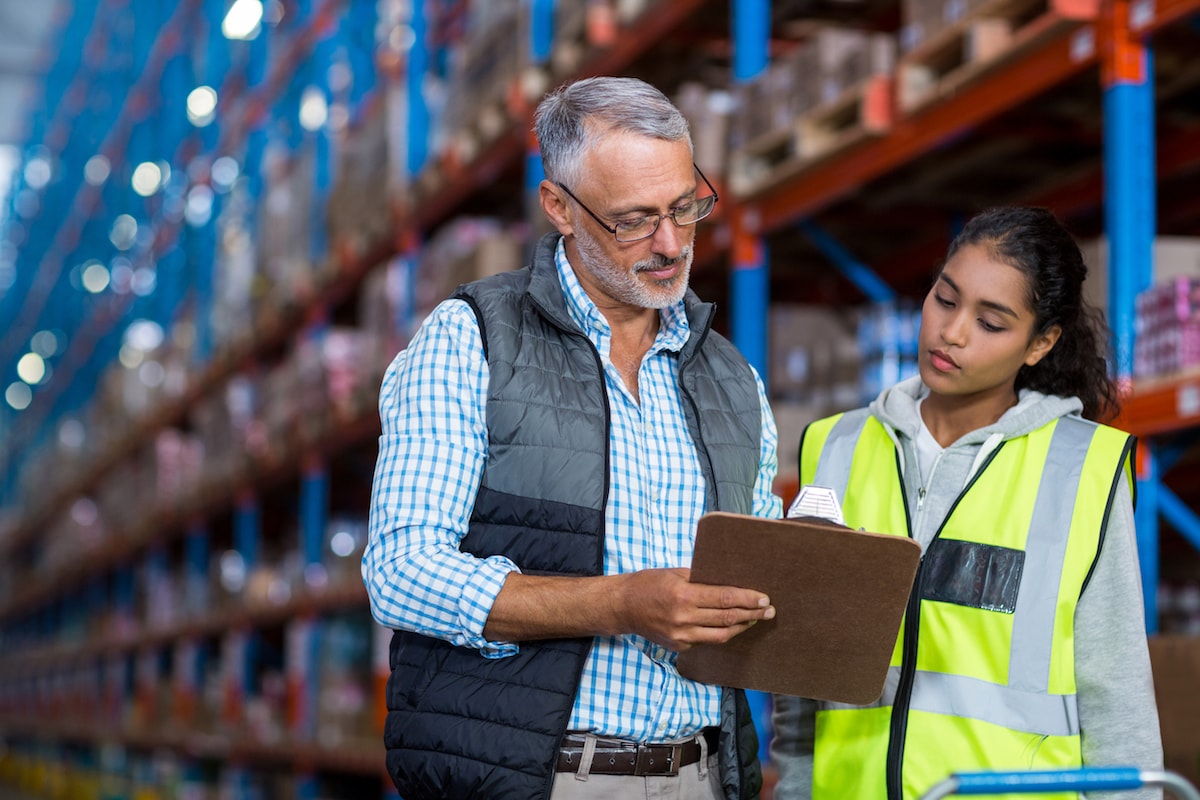 You've narrowed down your fastener specifications—but now you are wondering, "Which supplier should I use?"
Having a supplier who truly knows the industry is crucial. You need a supplier who can source the right products from top manufacturers and who provides knowledgeable, high-quality customer service. In order to find out if you are talking with the right supplier, start by asking questions about a variety of topics.
Questions to Ask Fastener Suppliers
Supplier Expertise
Can the supplier provide expert advice/recommendations and answer questions regarding products, applications, specifications, and alternative solutions?
How long has the supplier been in business, and how much trade do they average in a year?
Does the supplier provide online or print resources—such as engineering specifications, data sheets, product attributes, tool manuals, instructional videos, and manufacturers' catalogs—that can help customers learn more about products?
Do they have a documented registered quality system and inspection process with digital archives of certification documents that can be readily transmitted to the customer?
Who is their customer base?
What applications has the supplier worked with and where do they have the most experience (automotive, marine, industrial, or aerospace)?
Product Variety
Not all fasteners can be used for every application. For example, combining the wrong two metals can cause galvanic corrosion. A fine-threaded bolt is more likely to cause galling, so a thicker thread is usually preferred. Some fasteners are designed for structural applications, whereas others do not have the strength to withstand the internal stress.
Does the supplier offer a wide range of fastener types? More options, including price, availability, physical and mechanical specifications, mean that it's more likely you'll be able to find the optimal fastener for a particular application.
Is the supplier a single source or complete marketplace? Customers benefit from having a wide range of products from different manufacturers to choose from.
Does the supplier offer supporting tools for installing the fasteners? Many fasteners can be set only with specially designed tools.
Is the supplier a factory-authorized repair center for tool manufacturers, and do they maintain a ready supply of all tool parts to serve unforeseen emergencies?
Quality of Fasteners
Be wary of counterfeit materials. If you use counterfeit or pirated fastener technology, you will not be able to take advantage of the years of customized tooling to optimize manufacturing results that genuine parts bring.
Where are the fasteners manufactured? Fasteners manufactured in the U.S. tend to be of higher quality, thanks to the

Fastener Quality Act (15 U.S.C. 5402)

.
Does the supplier understand the Fastener Quality Act and comply with its regulations? Do they know which fasteners are covered under the Act and what the requirements are for selling a covered fastener?
Does the supplier have a documented registered quality system and inspection process with digital archives of certification documents that can be readily transmitted to the customer?
Cost
When a screw head breaks off, price becomes less important than getting the machinery back in working order or safely repairing the broken structure. In many cases, quality, customer service, and product availability are just as important as price.
What is the cost of a particular fastener?
Does the fastener supplier offer membership packages/discounts to larger clients? If so, what are the qualifications?
Order Process
Does the supplier offer an inventory management system with instant order processing and tracking?
Does the supplier maintain electronic records of product specifications that you can search to find fasteners that meet your requirements?
Is the online pricing system accurate and specific to each customer, including discount price breaks so that you can carefully budget and plan for cost efficiencies?
Does the system allow online checkout for international orders? If so, for which countries?
Timely and Transparent Delivery Options
Does the order system allow you to rename part numbers specific to your operating system, save product groupings, and create rapid reorder lists to streamline your process?
Does the supplier offer free ground shipping for domestic orders?
Are reviews from past customers readily available?
Must-Haves When Looking for a Fastener Supplier
Undoubtedly, cost should be a consideration when choosing a fastener supplier, but it shouldn't be the only consideration. In fact, it shouldn't even rank that high on your list. Here are seven critical must-have characteristics you should seek in a fastener supplier.
1. Solid Reputation
Fastener suppliers should be more than just, well, suppliers. They should also be partners you can rely on for top-notch products and outstanding customer service. After all, when you place an order, you are also placing trust in the supplier that they will deliver on time and with accuracy, and that the products will perform to expectations. Anything less can delay projects, risk quality, and cost you money.
Always consider reputation when choosing a fastener supplier. Check out reviews and ask for references. If a supplier has earned a solid reputation, what you see and hear from others should reflect that.
2. Variety of Materials
Fastening needs will inevitably vary from project to project and task to task. For example, one job may require steel rivets, and another job—or even a different area of the same job—may require aluminum.
The best suppliers offer a wide array of materials so that you will have the best fastener for the task at hand. Without this variety, you might be stuck dealing with multiple suppliers, which delays timelines and increases the chance of error. Pick a one-stop shop and be confident that whatever you need, the fastener supplier can deliver.
3. Deep Stock
In addition to offering a wide variety, the fastener supplier you trust must be able to fulfill orders as quickly as possible. One supplier having everything in stock—and in the quantity you require—might seem impossible, but it's exactly what you need to maintain efficiency. The best suppliers carry a deep stock, and if something isn't immediately available, they source the order quickly so that you aren't waiting weeks for a shipment.
4. Brand Variety
Dozens or even hundreds of manufacturers produce fasteners. Many specialize in particular uses or materials, and you likely have favorites you turn to again and again. Top fastener suppliers can offer an extensive range of brands to meet your needs and preferences.
Moreover, if a supplier is an authorized distributor of a brand—or, better yet, multiple brands—they will have an inside track to getting your fasteners in a more timely fashion, especially if something is out of stock. Authorized distributors are also experts in their respective brands and are better positioned to recommend solutions and alternatives to your fastening challenges.
5. Smart Shipping
You order fasteners, and sometime later, they arrive at your doorstep. What happens in between—and how long the process takes—sets the best suppliers apart from those for whom shipping is an afterthought. As already stated, you can't afford to wait for fasteners that don't arrive when expected, and ordering overseas products via domestic suppliers comes with its own set of potential snafus.
Choose a fastener supplier that offers complete tracking—from the time the order leaves the warehouse to when it's delivered—and notifies you regarding your order's status throughout the journey. The best suppliers also handle the details of any international orders so that your blind rivets don't get tied up in paperwork and delays
6. Knowledge
A fastener supplier's skills in stock, delivery, and customer service are obviously important, but just as critical is the supplier's expertise in the products they offer. Great partners can tell you everything about any part you're buying and suggest quality alternatives if necessary. These suppliers' websites are a wealth of information, including specs and user guides for individual products. This knowledge is the kind of must-have characteristic you can't put a price on, but in the long run, it is invaluable when choosing a fastener supplier.
7. Tool Repairs
In addition to providing a variety of fastener tools, look for a supplier that is prepared to service those tools. In every business, time is money, and if a broken tool slows down your production line or assembly line, you want to know you can have it repaired quickly. If a supplier is designated as an Authorized Distributor, it should be prepared to support warranties and provide timely expert repairs.
Weighing Your Options
The mistake many buyers make is thinking of fasteners as a commodity and shopping based on price alone. You want to buy at competitive prices, but working with a top specialty engineered fastener supplier has so many other advantages that yield returns. The right supplier can help you choose the right fastener and the right tools at the outset, not only saving you the trouble of ordering new parts but also saving you time and money in having to rework faulty joints.
You also get expert advice on the right tools for the job for maximum productivity. And you get to work with professionals who take an interest in your business and understand your needs. After all, the supplier's ongoing success is a product of your success as their customer.
The best fastener suppliers are committed to delivering the best customer service from start to finish. That means advising the customer and being sure the right products are in their hands when they are needed. And if there is a problem, the supplier will stand behind what they sell.
Originally published March 2018, updated September 2020.