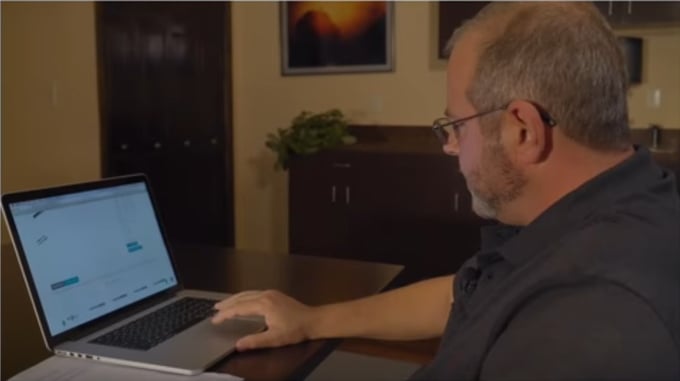 BaySupply.com places the power at your fingertips! Save time and build profits!
There has never been anything like the new BaySupply.com website. Designed specifically for Distributors, this data-rich and dynamic portal delivers unprecedented power to find, order and track shipments of fasteners, power, and manual tools, tool parts and accessories, adhesives, sealants, and tapes.
Forget those RETAIL Websites – BaySupply.com is WHOLESALE all the way, engineered specifically for YOU
Many Distributor portals claim to be all-business but are just retail systems with minimal changes for Distributors and other pro users. BaySupply.com is "light years" ahead of those imposters. No longer is there the need to recreate customer lists – BaySupply.com has multiple functionalities that save time.
Bay Supply.com does it ALL for you by:
Recognizing you as a customer and pulling your past orders/order history;

Recognizing your associated contracts and specific pricing;
Pulling up Part-Grouping/Associated Parts and speeding your order with the greatest accuracy;
Offering specials and values that fit your order;
Transparent pricing – with up to TEN quantity break pricing options;
Integrated punch-out systems.
You set the authorization/access levels for: Super Users, Purchasers, Guest Users
Set up your account with BaySupply.com, customized to your needs and specifications.
You get easy Dashboard navigation featuring all ordering tools. So much more than a Website, BaySupply.com gives you access to everything you need to know including product availability, attributes, specifications, user manuals, data sheets, links, training and user videos, tools and tool parts.
Utilize the Advanced Search Processes by manufacturer brand, product category or specific part number. BaySupply.com has integrated standardization of sourcing, saving distributor customer part numbers so they can be cross-referenced to the Bay Supply inventory.
The new website features all of the leading brands of engineered fasteners including Stanley, POP, Avdel, Huck, Marson, Champion and much more. Bay Supply is an authorized master distributor of rivets, Huck bolts, threaded inserts, coil thread inserts, and aerospace MS/NAS rivet nuts.
Let's say you need a fastener setting tool. You will be guided in that purchase by the specific fastener(s) that need to be used, as well as the exact nose assembly needed, as well as user tips regarding compatibility of tools parts and assembly components.
Order shipment tracking taken to the highest level.
Another positive of Bay's advanced, integrated system is keeping you on top of your order shipment. Once you place your order, you'll access detailed updates on pending orders, and hot links to shipment tracking.
Free shipping on orders over $99!
Membership is FREE to qualifying Distributors.
Get started! Become a member and start saving today. You even get a FREE membership if your business is:
Truck, Bus or Transit
Rail/Railcar or Mining
Agriculture
Green Energy
Get started today at BaySupply.com
Bay Supply's COO, Michael Eichinger, emphasizes, "We produced this new website for fastener distributors to expedite customer orders, and with the highest service level. Bottom line: the new website's speed, functionality and ordering accuracy will yield improved profit margins for distributors."
Phone: 516-294-4100
Email: info@baysupply.com