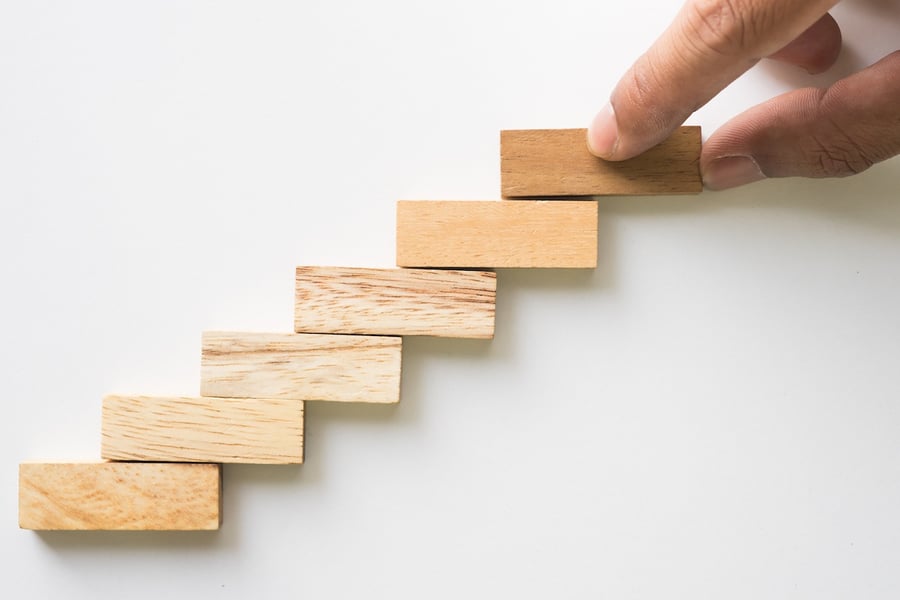 With thousands of fasteners available for purchase online, you need a wholesaler that can deliver an efficient shopping solution. This means a company that lets you narrow down your options to find the fasteners you need—quickly and efficiently—and delivers them with that same commitment.
Depending on the scope of your project, there are countless variables that will play a part in your decision of where to buy fasteners online. Start by asking yourself some basic questions:
Why do I need fasteners?
Do I need to buy fasteners in bulk? Or do I just need a few?
How quickly do I need them to arrive?
Am I importing fasteners or buying domestically?
Am I shipping to a work site or directly to a business or home?
Do I need a flexible return policy?
Am I planning on repeat orders? Would I like to set up a loyalty account?
Unlike your local supply house, where it is a simple transaction of what you can find that day is what you walk away with, you have to take into account the issues you could run into while shopping online. One of the benefits of buying fasteners online is that these wholesalers often have more inventory available than your local supply house and they've mastered the art of shipping and delivery. But beware of too-good-to-be-true promises about shipping times, inventory figures, or pricing. The best online fastener wholesaler will offer up-to-date inventory numbers, realistic shipping and delivery times, transparent pricing, and stellar customer service.
Follow these tips for buying fasteners online more efficiently.
Find an Expert Wholesaler
Buying fasteners online will go smoothly with a wholesaler that knows their stuff. A wholesaler that can provide guidance and assistance throughout the buying process is worth its weight in gold, so opt for a wholesaler with years of experience and plenty of positive reviews online. Wholesalers with a full-time staff of certified technicians that are available via email, phone, and online chat are also great for efficient online shopping, because you can reach them on your time—any time. Lastly, an experienced wholesaler will offer plenty of supplier diversity—and be able to tell you what differentiates those suppliers' products from the rest—as well as offer a variety of purchase options, whether you're buying in bulk or need smaller quantities.
They should be able to offer substitute or alternative suggestions on their part detail pages. These suggestions should provide various brand offerings with matching specifications and at various price points to assist you in making a decision based on cost, availability, and overall quality.
When looking at pricing, make sure they offer quantity break discount pricing that is easy to find. This way you can order a sample pack with instant price and know that later, if you approve of the fasteners, you can order in bulk at a fair market price. They should have quantity break pricing of up to ten levels for an assortment of discount groups so that you know you are getting the best price possible.
Seek Out Advanced Search Options
To avoid the hassle of hours of research and sifting through thousands of fasteners you're not looking for, you want an online supplier that makes locating what you need quick and easy. With advanced search functions, you'll be able to dig through fastener specs, brand manufacturers, product categories, and more, and narrow results down to exactly what you need. Additionally, buying fasteners online is made easier with expert customer support and quote services for those moments when the advanced search options aren't finding the products you're looking for.
Look for Membership Opportunities
Whether you've been buying fasteners online for years or are just diving into on-demand digital shopping to streamline your business and avoid driving to and from supply houses, look for an online supplier with membership opportunities. Most offer the option to create a personalized account, which allows for easy reordering and flexible returns, but some suppliers will also deliver premium services, specialty or early-release products, and discounts to customers who have registered for a loyalty account or joined the wholesaler's membership program. These exclusive offers and discounts are what make shopping online completely worth it.
Demand the Best in Shipping
Having fastener varieties, easy ordering, and membership benefits are great, but even the best online wholesalers can falter when it comes to shipping and tracking. Have you ever ordered imported fasteners online and had them get stuck at the port of entry, forcing you to file paperwork, pay fees, and deal with shipping delays? Your wholesaler should handle any headache-inducing shipping concerns for you.
Once you've ordered your fasteners, you want a wholesaler that offers complete shipping-origin-to-delivery-point tracking, including accurate order processing, shipping, and delivery time estimates. The best wholesalers will send these shipping updates to you automatically, so you don't have to call or email to learn the status of your order. Also, it's worth finding an online supplier who offers shipping deals, especially if you set up an account or join a membership program.
The next time you're buying fasteners online, choose the most efficient route by shopping with BaySupply.com. We guarantee transparent prices, the widest fastener selection, speedy shipping, and expert guidance to guarantee the right fasteners and ensure your project is a success.
Here are the key takeaways from the blog post:
---
How Do I Make Buying Fasteners Online More Efficient?
Find an expert wholesaler with

full-time staff of certified technicians

Seek out advanced search options t

o avoid the hassle of hours of research

Look for membership opportunities with

premium services

Demand the best in shipping with

complete shipping-origin-to-delivery-point tracking
---