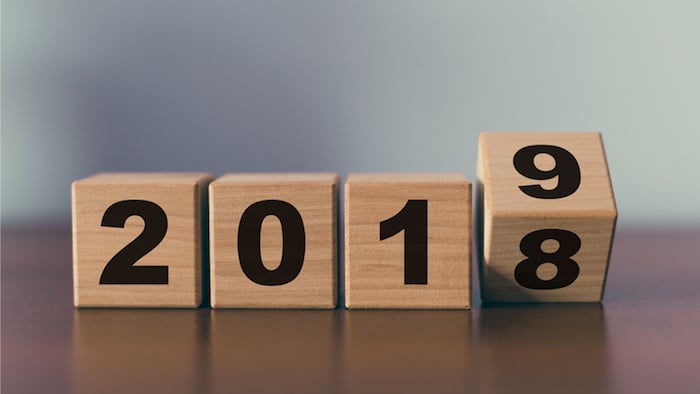 Over the past year, our team at Bay Supply has been working diligently to be your go-to source to learn all about the top engineered fastening and riveting system brands. At Bay Supply, we aim to provide not only the most comprehensive inventory at the lowest prices; we strive to provide a wealth of informative resources to the engineering and manufacturing community, too.
The better we can help you understand your fastening options, the better equipped you will be to make an informed decision when it comes to purchasing the right tools.
We've covered a variety of topics related to fasteners and tools in 2018. If you missed some of them, here are summaries of our six most popular posts from our blog the past year:
Blind rivets, pop rivets, and POP® rivets are terms that sometimes are casually interchanged. For the most part, they are all the same fastener. Blind rivets are so named because the user can't see and/or doesn't have access to the other side of the material being riveted. A blind rivet is applied to a tight hole, and the riveting tool, as it's pulled back, deforms the end of the rivet outward, which holds the fastened materials in place.
Pop rivets and blind rivets are two names for the same type of fastener; pop rivets were called such because of the popping sound made during installation. POP® rivets are the branded name of pop rivets produced by Stanley Engineered Fastening, known for the superior construction and quality of its products.
It is important to understand the differences between open-end and closed-end blind rivets in order to choose the option best suited for your task at hand.
Open-end rivets are hollow and pre-assembled onto a headed pin or mandrel. After installation, open-end rivets resemble tubular rivets, but the mandrel head stays inside the body of the rivet. This type of blind rivet is strong, reliable, and tamperproof—and it offers a clean installation that doesn't require a skilled operator.
Closed-end rivets are tubular with a mandrel in the center and a cup-shaped end configuration designed for watertight applications or when stem retention is vital. These rivets create a complete seal that prevents liquid or gas penetration. They offer clean installations and don't mar material surfaces.
Rivet nuts have a tubular, splined, square, or hexagonal body that is internally threaded and counterbored. This versatile fastener is perfect for instances in which only one side of the workplace is accessible, and is great for thin and brittle materials. Other things to know about rivet nuts:
Picking the right rivet nut for the application is critical.

Rivets nuts can be used to fasten a variety of materials.

Rivet nuts are more practical than other fasteners.

Rivet nuts are perfect for a variety of industries and applications.

It's important to use the right tool to install rivet nuts.
Blind rivets offer an incredibly varied range of applications, from tiny electronic printed circuit boards to high-rise buildings. Evolving technology has made this type of rivet the easiest and fastest method for joining an assembly. Some misconceptions about blind rivets exist—misconceptions that shouldn't stop you from using this versatile fastener:
Misconception #1: All blind fasteners are the same.

Misconception #2: You can access blind fasteners from either side.

Misconception #3: Blind fasteners are removable.

Misconception #4: Any blind rivet will do.

Misconception #5: Any blind fastener vendor will have what you need.
Huck bolts offer a permanent fastening option that is far more efficient than welding, which requires skilled operators, high temperatures, and protective equipment. Available in a variety of materials and styles, Huck bolts are used in manufacturing, mining equipment, shipbuilding, bridges, trucks, trailers, and railcars—anywhere vibration is present and fasteners used must withstand that vibration. Things to know about Huck bolts include:
They are a great alternative to nuts and bolts.

They have extremely high vibration resistance.

They offer a permanent fastened joint.

Installation is simplified.

Installation is faster.
Pop rivets date back to the early 20th century in the U.K., where British inventor Hamilton N. Wylie patented a method for installing tubular rivets from just one side. With the help of the Armstrong-Whitworth aircraft company and the Tucker Eyelet Company, he continued to develop the technology, which became instrumental to manufacturing in World War II—when production of pop rivets surged to more than 3 billion.
Over the years, pop rivets have retained and increased their popularity—they are fast, easy to install, and work well in joining thin sheet metal and composites. Today, they are used in the aerospace, automotive, furniture, and appliance industries.
This is just a brief sampling of the informative articles we wrote during the last year. Be sure to follow our blog in 2019 to learn more about fasteners and the fastener industry.